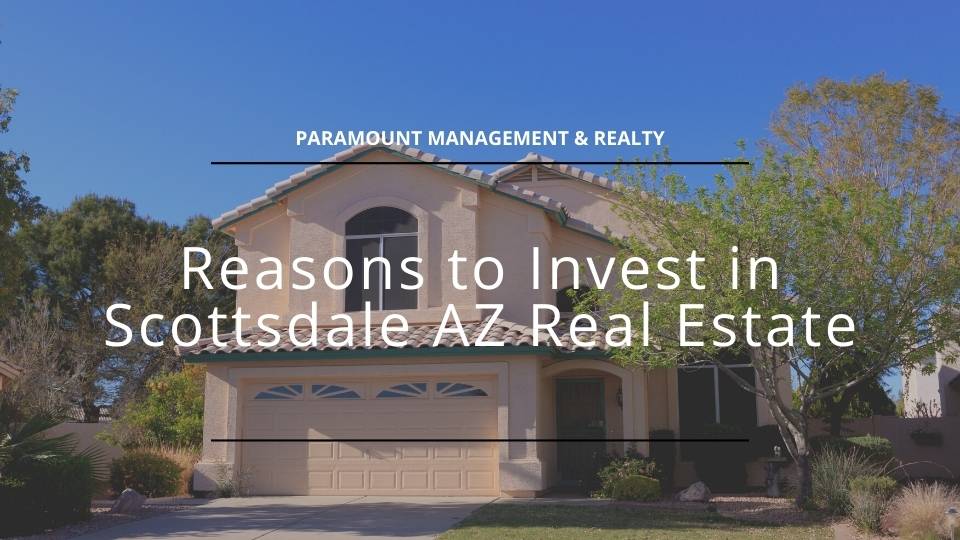 Are you planning to invest in Scottsdale, AZ properties?
The Scottsdale real estate market has plenty of strong factors that make it a reliable pick for property investors. Among other things, the local real estate has a high appreciation rate and the demand for rental properties has been on the rise.
Smart investing requires thorough research and analysis. That's why we here at Paramount Management & Realty have compiled all of the following information for you. Read through this article to gain a better feel and understanding of the Scottsdale real estate market in 2021.
In the following paragraphs, we'll go over the major reasons why your real estate investment in Scottsdale, AZ may become a highly lucrative decision. You'll also learn about the top neighborhoods in Scottsdale for solid investments.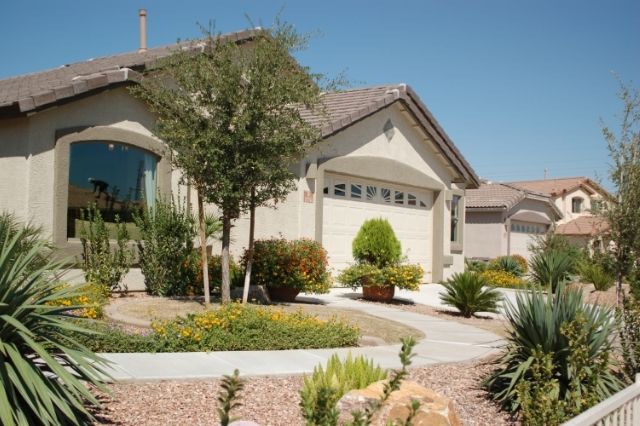 Why Invest in the Scottsdale Real Estate Market


#1: Great Appreciation Rate of Local Real Estate
The City of Scottsdale has shown a solid appreciation rate for its real estate. For instance, Scottsdale has been in the nation's top 20% when it comes to real estate appreciation stats.
The appreciation rate in 2018 was 7.8%, making it an outstanding performer when you look at some of the other areas in Arizona. There is currently no reason to believe that the appreciation rates would drop under an annual of 4% in the coming years.
#2: Potential for a Short-Term Rental Strategy
Do you prefer to use a short-term rental strategy? That's fine if you are investing in Scottsdale. Under local law, any dwelling unit that is rented for less than 30 days qualifies as a short-term rental. However, the guests need to be transient.
You can use a non-owner-occupied rental for Airbnb purposes. You aren't allowed to separately rent rooms or partial units. The maximum occupancy for short-term rentals is six adults.
When it comes to taxes, you should expect to pay 5.6% + 1.75% + 5% in order to legalize your rental earnings. Even after these taxes, it's still possible to earn a steady rental income and grow your long-term personal wealth.
Read more about the local laws for rental units here.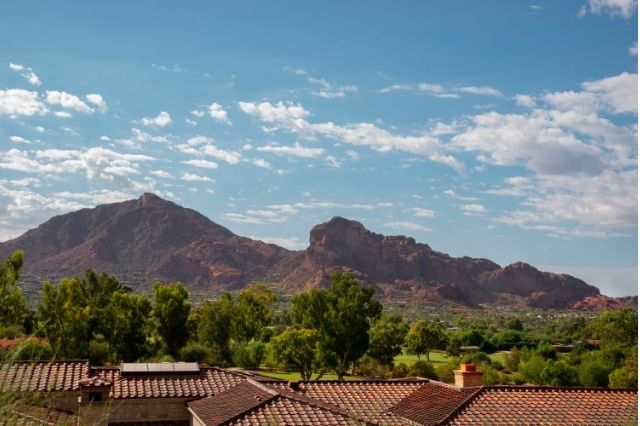 #3: Many Things to Do in the Area
The local activities and attractions offer tremendous value for visitors and residents alike. The plethora of things to do is another reason why a short-term approach could work as a rental strategy. Here are some of the top things to do in and around the City:
Butterfly Wonderland: Visit the Pima-Maricopa Indian Community in order to experience the Butterfly Wonderland. Soothing and exhilarating at the same time, this modern attraction hosts an indoor tropical rainforest with thousands of butterflies.
Downtown Scottsdale: No visit to Scottsdale is complete without walking the streets of the historic downtown. You can find top-class eateries, hip bars, and swanky boutiques in this part of the city. Everything is walkable in the district, making it a prime pick for a day trip.
Scottsdale Museum of Contemporary Art: Are you ready to spend half a day exploring the various exhibitions of contemporary art? Usually, around ten to twelve exhibits rotate annually, giving an overview of what's hot in the design and art world at the moment.
#4: Solid Rental Property Profitability
Every investor enters the market with the hope to maximize the financial potential of their property investment. The average annual return of Scottsdale real estate investments has been hovering around 2%, potentially making the local properties highly lucrative purchases.
That's why it's highly recommended to conduct as much research as possible before committing to your Scottsdale real estate investment.
#5: Strong Demand for Rental Properties
The City of Scottsdale has seen a steady demand for rental properties over the years. One of the top reasons for this trend is the growing economy in the area. For instance, the previous years have a seen job market growth high of over 3% which almost doubles the nation's average.
Looking at the various accolades the city has received just bolsters the potential of this Arizona area. For example, according to Niche, Scottsdale was rated the #1 City to Retire in America (2020).
Best Neighborhoods to Invest in Scottsdale, AZ
Now we are going to take a closer look at some of the best investment opportunities in the city. As this Arizona city hosts a long list of contenders, the following communities amount to just a few examples from a deep pool.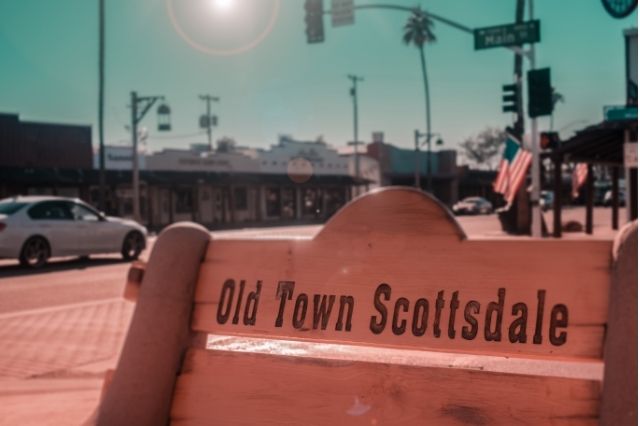 Old Town Scottsdale
This part of Scottsdale has everything you might need. The shopping and dining options are more than likely to be the best in town. Local housing in this part of Scottsdale has shown decent appreciation.
South Scottsdale
Do you want to see a higher-than-average return on investment for your Scottsdale property? The area of South Scottsdale fits the bill. Since the refresh of Papago Placa shopping mall, this neighborhood has experienced quick growth and many investment opportunities.
Arcadia
Arcadia may be part of Phoenix, but it still belongs to the Scottsdale School District. This is a good place if you want to target young families with money. The area changes often, with new shopping and dining options opening up regularly.
Paradise Valley
This is an investing area for high rollers. The real estate in this community has always been expensive, but recent times have seen even more appreciation affecting the homes. The Paradise Valley homes are large and offer a luxurious feel to residents.
In a Nutshell: Reasons to Invest in Scottsdale Real Estate
Strong appreciation rates, growing demand for rentals, and neighborhoods full of character are the reasons why many investors consider investing in Scottsdale real estate. Some of the most promising communities in the area include South Scottsdale and Old Town.