Paramount Management & Realty, experienced Phoenix property managers care for your Phoenix rental home. If you are looking for a Phoenix home for rent search our available rentals quickly and easily."/> Paramount Management & Realty" /> Paramount Management & Realty's experienced Phoenix property managers care for your Phoenix rental home. If you are looking for a Phoenix home for rent search our available rentals quickly and easily." />
---
What We Do
---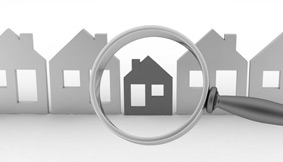 Paramount Management & Realty Marketing">
Market
Marketing is key to managing a successful rental.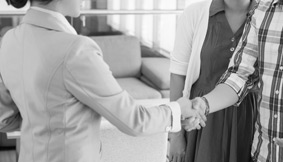 Paramount Management & Realty Screening Process">
Screen
We find qualified tenants through rigorous screening.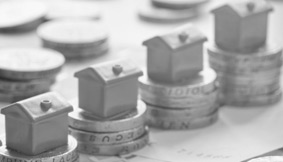 Paramount Management & Realty Collection">
Collect
We make sure rent is collected on time, every time.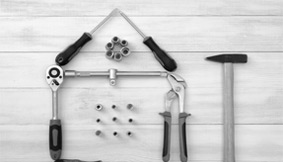 Paramount Management & Realty Maintain">
Maintain
Maintenance issues are addressed quickly & efficiently.
---
Managing a rental property can be stressful.
That's where we come in. Our mission is to take that stress from you and maximize the return on your rental investment so you can focus on what is most important.
Contact Us for a Quote
---
From Our Clients
---
"Everyone I have worked with on their team has been very responsive and helpful. They have time and time again helped to resolve and work through any issues with my properties. Being an out of state investor, I have counted on their expertise and advice numerous times over the years. I have multiple properties under their management and I am pleased with their service and help on all of them."
"We have used Paramount for about 3 years to rent out our Phoenix property. I live in another state. I highly recommend for Owners and Renters. I tried two other companies before Paramount and was at my wit's end. Keri & Casey are professional. I am always kept in the loop, their vendors are experts & always on time & within budget. My HOA loves them as well, property is expertly maintained."
Previous
Next
What Sets Us Apart

We know the area and are experts in our craft.
It's important to know the local real estate market to make informed decisions on investment property. We monitor the evolving assortment of legal ordinances, fair housing guidelines, and insurance requirements that could impact your business. Our experts ensure you stay compliant, keeping your bottom line protected. Put our years of experience to work for you!

Our Reputation is everything.
Frankly, we're not interested in making a quick buck at our clients' expense. Our goal is to provide the best property management in Phoenix; we don't use hidden expenses or costs to hit you where it hurts. Don't turn the keys of your rental over to just anyone. Instead, work with a team that has consistently proven itself. We meet our promises and we keep the needs of our clients at the forefront. It's as simple as that.

Communication is key.
Our mission is to provide outstanding customer service and ensure all your questions are answered promptly. Call us! You will talk to a person, not a recording.
Contact Us for a Quote
Why Choose Us Over Other Rental Property Management Companies in Phoenix AZ?
Reason #1: We fill rental vacancies quickly.

You cannot maximize on your investment if you are struggling with vacancies. That's because they essentially mean no rental income at the end of the month.

When you hire us, we'll market your property extensively to make vacancies as short as possible.

Marketing is key to successful rentals. We'll find the right renter for your home with our marketing experts on your side.

What's more, we don't simply rent to just any tenant. We only rent to tenants that have been screened and who are qualified for your Arizona property.

Reason #2: We charge the right amount for rent.

Finding a good balance between not undercharging or overcharging your tenants can be somewhat challenge.

While undercharging may mean reduced vacancies for you, it also means leaving money on the table. And overcharging your tenants usually means longer vacancies.

At Paramount Management & Realty, we will strategically price your unit after an extensive comparative market analysis.

Reason #3: We find you quality tenants.

Quality tenants are more likely to consistently pay rent on time, care for your property, and rent long-term. At Paramount Management & Realty, we have a comprehensive screening process that ensures you only get the most qualified tenants.

Every application we receive undergoes careful screening, with financial and background checks designed to protect you.

We'll conduct an extensive screening on all tenants and handle everything from moving your qualified tenant into their new home, to rent collection, handling maintenance issues.

Reason #4: We simplify rent collection.

Rent collection can be both energy and time consuming. Luckily, we have systems that make this process simple and convenient.

You no longer have to worry about rent showing up in your bank account because we take care of everything, so you don't have to worry.

Our accountants handle billing for your unit and quickly disburse income to your account. It's never been easier to keep your finances in check.

Reason #5: We handle the eviction process for you.

Evicting a tenant can be a lengthy, drawn-out process. It may involve many court hearings, which can drag on for weeks on end.

Should a tenant relationship ever turn south, our team is ready to jump into action. We'll help you navigate the eviction process and find a replacement tenant for your home.

Our team is well informed of the eviction process and can help bring the issue to a speedy conclusion.

Reason #6: We ensure your property is legally compliant.

The rental business is one that is governed by a myriad of federal, state, and local laws. We are knowledgeable about them and can help you in this regard as well.

Reason #7: We provide you quick access to your financial data.

You'll be able to keep up with the performance of your property anywhere and at any time. You'll simply need to log into your online portal to access these important files.
---
Free Rental Analysis
---
Reach out to us any time to discuss your rental investment management needs.
Contact Us for a Quote