Surprise Property Management
Professional Property Management in Surprise, AZ
If you've ever self-managed a rental property, you understand how frustrating the experience can be. This is especially the case if you lack the necessary property management experience and knowledge.
That's why savvy property owners turn to a professional property manager to find peace of mind while maximizing their returns. At Paramount Management & Realty, we have been a recognized property management industry leader in the local real estate market since 2010.
We understand the local market and we're successful in helping each property owner manage their Surprise rental properties more efficiently.
We are a full-service property management company. This means that we can help take care of every aspect of property management for your rental properties. This includes property marketing, tenant screening, property maintenance, and rent collection. Contact us by giving us a phone call at (623) 562-9389 for more information about our investment property management service in the city of Surprise, AZ!
How much rent can you expect?
Our market analysis will help you make data-informed decisions about your rental unit. Our property management team's goal is to help you come up with the right price for your investment properties. This price is neither too high – that it lengthens the time it takes to fill your vacant property; nor too low – that it causes you not to maximize your ROI.
Our Surprise property management company takes a three-prong approach to our market analysis:
Determining the Optimized Rental Value for Your Property

Gain Crucial Insight into Existing Market Conditions

Calculating Your Cashflow from Monthly Rental Value
Get started with your FREE RENTAL PRICE ANALYSIS by completing the form to the right.
Get started with your FREE RENTAL PRICE ANALYSIS by completing the form below.

Our Surprise Property Management Services
As already mentioned, Paramount Management & Realty is a full-service property management company in the city of Surprise, AZ. 'Full-service' means that we can help handle every aspect of managing your rental unit. We can also customize our management services to fit your own individual property management needs. If you hire us to manage your rental property in the Surprise area, here is what we will help you with:
---

1. Fill your vacant property as quickly as possible
Owners cannot have successful rentals in Surprise if they're having a difficult time finding tenants. You need to have effective marketing strategies to help you place a desirable tenant in your rental property as fast as possible.
Our property management team can help you with that! At Paramount Management & Realty, we have the necessary management skills, experience, and resources to help you fill your vacant home quickly.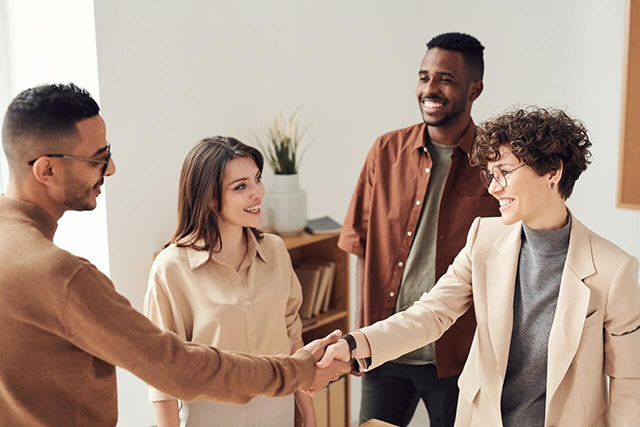 Our property management team will use a variety of marketing strategies to promote your rental property, from basic signs to advanced PPC and social media promotions. Thanks to these advertising strategies, our property managers are usually able to place a tenant and fill a vacant unit in a matter of a few weeks, allowing you to go from negative to positive cash flow in no time. We will provide you with more information on the appropriate marketing strategy for your investment property when you get started with our property management service. Contact us today!
2. Rent to the right type of tenants
A property manager from our team will aim to find tenants who will pay rent on time, care for your Surprise rental homes, notify us of maintenance issues, and lease your home long-term.
Our screening process is strict but equal and fair to all. It adheres to all real estate stipulations under the Arizona Fair Housing Law.
Our property managers will check for things like the prospective tenant's income level to ensure they can afford the rent. We also pay attention to the prospective tenant's credit rating. From our experience in the rental market, we know that tenants who are responsible with their finances are more likely to pay on time and care for your property in the Surprise area.

3. Collect rent in full each month
Ever had to deal with missed and/or late rental payments for your Surprise rental home? If so, then you probably understand how frustrating that management experience is for landlords.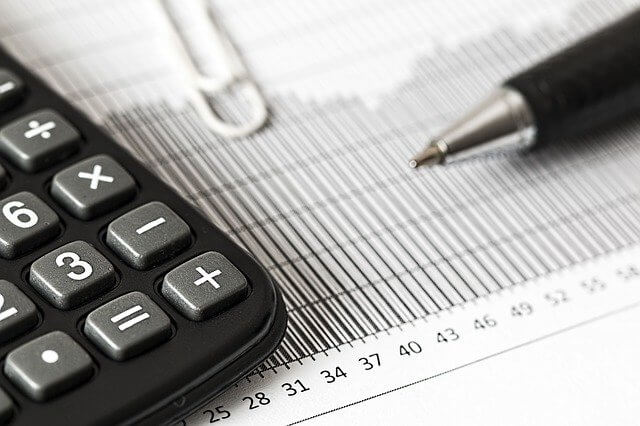 When you hire Paramount Management & Realty, rental payment issues will no longer be a problem for you. Our management service goal is to make sure our clients get consistent income every month from their property in Surprise. As property management companies go, we're one of the best with our professional and excellent service!
Our accountants will handle your accounts' billing and quickly disburse income to you when it's due. Keeping the finances of your investment properties in check has never been easier for landlords!

4. Keep your property in top shape at all times.
We understand how beneficial keeping rental homes in top shape can be. It can mean reduced tenant turnover because high-quality tenants like high-quality living conditions. Ensuring your Surprise investment property meets all the basic health, safety, and structural codes of the area are also your responsibility as a property owner.
Finally, regular maintenance can help keep costs in check. Regular maintenance checks will help identify issues early before they become serious and potentially costly. Our Surprise property management services ensure that your property in Surprise is in the best shape at all times.

5. Provide you with detailed financial reports and statements
It has never been easier for owners to get information on the performance of your Surprise rental property. With our detailed financial reporting tools, you will only need to log into your owner portal to view the reports and stay in tune with the performance of your homes. Our management team takes care of all the hard work for you!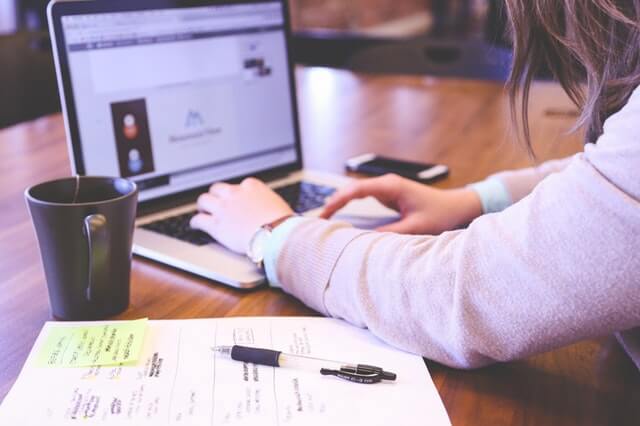 Areas We Serve
Besides Surprise, we also service the areas of Phoenix, Avondale, Chandler, Sun City, Glendale, Tolleson, Casa Grande, Tempe, Scottsdale, Goodyear, Mesa, Peoria, Buckeye, and Litchfield Park.
Have properties in one of these areas? Want to work with a property manager and benefit from our services? Give us a phone call today at (623)562-9389 for more information from our property management team!
About Surprise, Arizona
Surprise is a city in Maricopa County, in the U.S. state of Arizona. It's located 45 minutes from Phoenix. According to the most recent U.S. census estimates, Surprise has an estimated population of 138,161 which makes it the 10th largest city in the state.
There are many things to do in the Surprise, AZ area. You can:
Stay active at the Surprise Tennis and Racquet Complex. It offers 25 tennis courts and has a 2,500-seat-arena.
Challenge yourself at Championships Golf Courses. The community has four Billy Casper and Greg Nash signature golf courses, including Granite Falls North, Granite Falls South, Desert Springs, and Cimarron.
Check out the Wildlife World Zoo, Aquarium, and Safari Park.
Tour the White Tank Mountain Regional Park. At 30,000 acres, it's the largest regional park in the county.
Source: Wikipedia
Goodyear
Buckeye
Sun City
Tolleson
Scottsdale