Tempe Property Management
Let us Manage Your Tempe Rental Property
Are you a property owner looking for full-service professional property management in Tempe AZ, Arizona? If so, look no further! Paramount Management & Realty has you covered.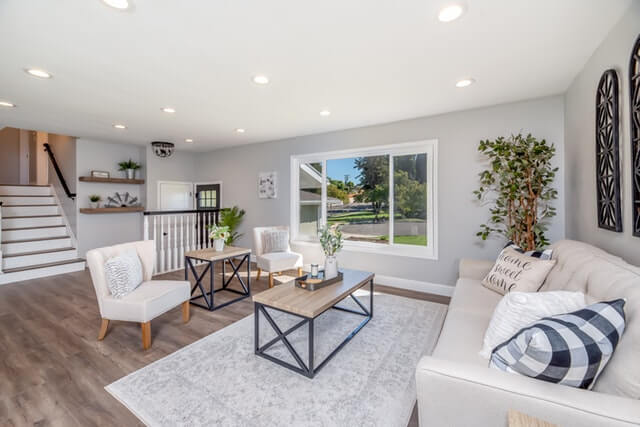 Our Tempe property management business has the time, property management skills, and property management experience to help manage an extensive portfolio of properties, as reliably and professionally as possible.
Our, locally owned, Tempe property management company has been recognized by name as a leader in the Arizona real estate and rental property market since 2010.
This is because we have been able to provide detailed and comprehensive services that ensure each Tempe rental property owner in Tempe AZ who works with us has no worries when it comes to the management of their home. As Tempe property management companies go, we have an effective and trusted reputation.
As a full-service property management business, we don't just handle the move-in and provide you with a free report on your rental value. Our property management services include effective marketing tools, thorough tenant screening, efficient rent collection, and prompt property maintenance for each owner we work with.
A property manager can assist owners with tenant eviction and provides detailed financial reports on the performance of their Tempe AZ homes.
We have spent many years perfecting and optimizing our services to exceed rental property owner expectations. We offer services for single-family homes, multi-family homes, apartments, or any other type of unit!
Our management company makes it easier for owners to market their property and find quality tenants who want to find their future Tempe rental property by providing exceptional customer service.
Contact us by giving us a phone call at (623)562-9389 or by sending us an email at infoppmr@paramountpmr.com for more information or to get started working with us!
How Much Rent Can I Charge For My Tempe Property?
To have a successful rental investment property in Tempe AZ, you need to charge the right amount that current market conditions determine. That is a rate that is neither too high nor too low compared to the homes around yours.
If you hire us as your property manager, our investment property management services tailored to you including a full analysis of the Tempe real estate market will help you make a data-informed decision. The following is the process that we use:
Get Optimized Rental Value for Your Property

Gain Crucial Insight into Current Market Conditions in Tempe

Determine Your Cashflow from Monthly Rental Value
Get started with your FREE RENTAL PRICE ANALYSIS by completing the form to the right.
Get started with your FREE RENTAL PRICE ANALYSIS by completing the form below.