Our Tempe Property Management Services
Our property management services are cost-effective, technologically advanced, and high-quality. Whether you are a local to Tempe or an out-of-state investor, rest assured our services will help you realize your investment goals. You name them and we'll help you achieve them. Our property management team can help you:
---

1. Advertise your property to the right audience in Tempe.
Vacancies are every landlords' worst nightmare. Besides resulting in no income at the end of the month, a vacancy may also mean that you need to look for funds elsewhere to meet the financial obligations of your homes, such as paying property taxes and mortgage.
At Paramount Management & Realty, we have the management skills and years of experience to help owners quickly find a tenant for their home in the Tempe area. We use a variety of promotional strategies to expose our vacant rental units to a wide local audience. We are well-versed in the Tempe rental market for all kinds of homes: single-family, multi-family, or otherwise.
As your property manager, we will use property signs, word of mouth, and list your unit on top rental listing sites in the area, among other management strategies. This helps us to ensure your Tempe area unit is always full.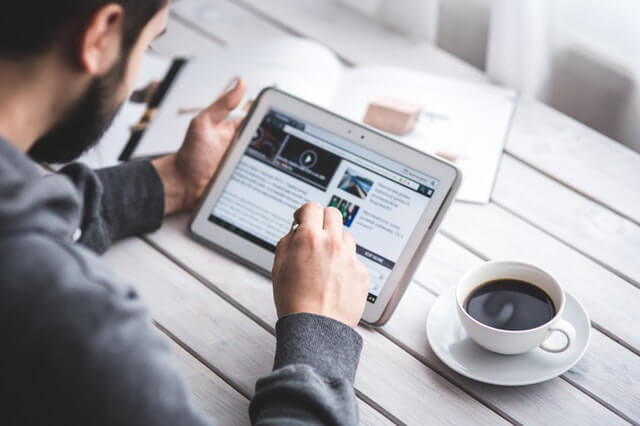 2. Thoroughly screen every applicant to find the best fit.
A good property manager won't just lease to any tenant that shows interest in the Tempe rental home they manage. Tenant placement can make or break a rental experience and greatly determines the outcome of your investment properties. We only lease to tenants that have passed our thorough screening procedure. The following are some of the things that our property management team looks for in our screening strategy, which we use on each one of our applicants to make sure they're a good fit:
Level of Income: We only lease to tenants that can comfortably afford to stay in your Tempe rentals. The last thing our management team wants is having to evict a tenant because of payment issues.
Creditworthiness: We only lease to financially responsible tenants in Tempe. The only way to do this is by checking every prospective tenant's credit history.
Background Check: Our team will check public and criminal records to find out whether a certain tenant is a good fit for one of our Tempe rental properties or not.
Rental Background: Our property management team will contact at least one of the prospective tenant's previous landlords to learn important things about them. For example, whether they owe any outstanding debt, paid their full rent amount on time, caused any major issues while living in that home, and whether they would rent to the tenant again.
It's only after a tenant has passed our screening process that they can be allowed to continue with the leasing process and call your rental property their home. Our tenant placement is strict, but our screening process is equal and fair to each applicant in Arizona. In other words, our team abides by the stipulations laid out by the Arizona Fair Housing Act. It's vital for companies to follow.

3. Collect rent on time, every time.
Rent is the bread and butter to the rate of return of any rental home investment. That said, rent collection is not always easy for a landlord. If you have handled difficult tenants before, then you probably understand how frustrating that experience can be.
By partnering with our Tempe management team, this will no longer be an issue for you regarding your rentals in the Tempe area. With 9+ strong years of service under our belt, we have seen and heard it all! With our property management, let us handle tenant relations.
Our team can help ensure each property owner gets paid on time, every time. Our accountants will handle the billing for your unit and will quickly disburse income to your account without fail.

4. Keep you in the loop regarding your property's finances.
We have detailed financial reporting tools to measure the performance of every single rental property we manage. These ensure that we provide our Arizona property management clients with timely and detailed reports and information on the performance of their rental unit. This will help them stay competitive with other rental homes in the market of the Tempe area.
What's more, accessing these files is simple. The only thing you'll need to do is log in to an online portal to access them. If you ever have any questions about these reports, you can always contact us by phone or email. Staying up to date on the status of your rental home has never been easier with our team!

5. Keep your property properly maintained. 
Last but not least, we'll help with your rental property maintenance and service needs. Our property managers will not only respond to every single one of your tenants' maintenance requests in a timely matter, but we'll also inspect your rental property on a regular basis. Keeping your home well-maintained is key to maximizing your ROI. Our management team makes this easy for our clients at a good rate.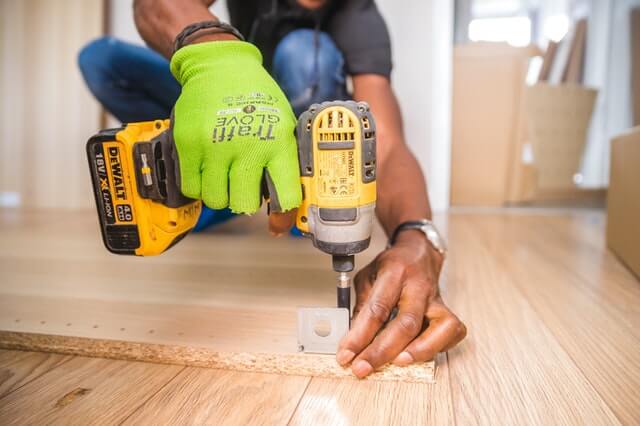 Our management company is partnered with various maintenance contractors and vendors in the area that help us provide this service to the homes we manage. They are licensed, professional, reliable, and provide superior workmanship to your property and its service needs.
Areas We Provide Property Management Service To
Besides Tempe, we also service the areas of Phoenix, Avondale, Chandler, Sun City, Glendale, Casa Grande, Tolleson, Peoria, Mesa, Goodyear, Scottsdale, Buckeye, Litchfield Park, and Surprise.
If you have rental properties in any of these areas and would like management help, contact us. We'll be happy to answer your questions, provide you with more information, and make a customized property management service package based on your properties and your management needs. Ready to hire our management services? If so, you can contact us by giving us a phone call at (623)562-9389 or by sending an email to infoppmr@paramountpmr.com
About Tempe, AZ
Tempe is a city in the Maricopa County of Arizona. It's located just 10 minutes outside of downtown Phoenix and Scottsdale, and 20 minutes away from Mesa. According to one of the most recent population estimates, the city has a population of about 192,364.
Real estate here has an added appeal for its close proximity to Phoenix and Mesa. There are a lot of students who call Tempe home because it is the location of Arizona State University. Mesa also holds some of the campuses of this university.
As part of the Phoenix metropolitan area and sharing a border with the city of Mesa, there are many things to do around Tempe. In Phoenix, you can visit the zoo, go downtown, or take a hike in the desert. Inside the city, you can do the following:
Challenge family friends to axe throwing at LumberjAxes.
Tour Tempe Town Lake by boat with your family or friends.
Admire public art and architecture.
Sample local brews at the Four Peaks Brewing.
Be wowed by Electric Desert.
Explore the hiking and walking trails with your family.