HOA Management Company Serving Phoenix, Az
Maximize The Value of Any Phoenix Community Through Quality Service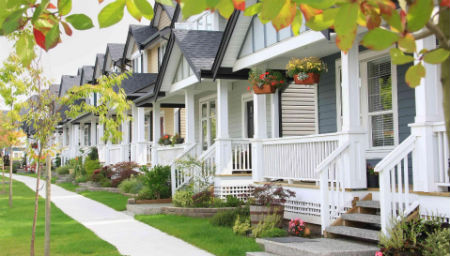 Are you looking for a steadfast and proficient HOA management company in Phoenix, AZ? If you are, look no further. Paramount Management & Realty has you covered.
Whether you are a new developer or an existing homeowners' association looking for expert management services, we can assist you regardless of its style or size. You will find using our services to be an efficient way to meet your community's needs.
We have years of practice managing properties, and we have helped countless property owners have peace of mind. Our strengths lay in our ability to build and sustain professional relationships between homeowners, boards, and contractors to create a harmonious environment within any community we manage.
Besides Phoenix, we service other areas such as Surprise, Mesa, Casa Grande, Sun City, Glendale, Avondale, Litchfield Park, Goodyear, Tolleson, Peoria, Tempe, Chandler, Buckeye, and Scottsdale.
Why Hire Us To Manage your Phoenix Community?
There are many reasons why many homeowners and HOA boards in Phoenix turn to us for assistance. For one, we provide our clients with top-notch customer attention. Property management is a service industry and ours is second to none.
Two, we don't have any hidden expenses. Frankly, we aren't interested in making a quick buck to your disadvantage. Our goal is to meet our promises and keep your requirements at the forefront.
Three, we understand the local area. Our team is constantly monitoring local legal ordinances, fair housing rules, and insurance requirements that could impact your community.
Let our 9 years of experience work for you. We have helped dozens of boards proficiently manage their community.
You can reach us by calling 623-688-5844.
Our team will be more than delighted to discuss your community, the essentials, and put together a proposal on how we can help.
Our Phoenix Community Management Services
Let us support your Phoenix community management needs. The following are some of the services we offer:
Upkeep Services
Handling of insurance claims and architectural requests
Weekly on-site inspections of community
Enforcement of CC&R violations within the community
Obtaining bids for outside vendors to get the most competitive rates without jeopardizing the needs of the community
Supervising any outside vendors to make sure they are within our stringent guidelines
Providing in-house maintenance and pool services
Providing in-house landscaping services
Filings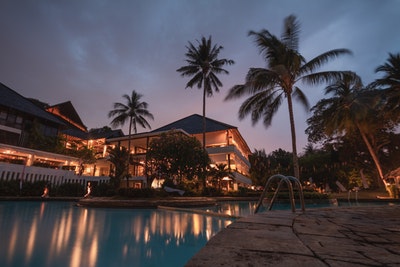 Keep all correspondence to the homeowners on file
Provide board members with access to financials, meeting minutes, and any other requested documents
Allow homeowners to respond to CC&R violation letters, request forms, and documents online
Post events about the neighborhood such as meetings and park events through the website
Store all HOA files electronically and organize them for quick access
Provide access to homeowners and board members to pay dues, download needed forms, and view pertaining documents on the community website
Resale & Disclosure
Distribute a disclosure package not limited to CC&Rs, financial statements, and current HOA policies to potential homebuyers via escrow
Dispense crucial forms to new homeowners that may include the CC&Rs, any current documents required by the association, a welcome package, what to expect as a new homeowner, and policies in effect
Work with a selling team, Title Company, and a buying team to ensure a smooth transaction
Inform potential buyers and new homeowners of essential community information as per Arizona Revised Statutes
Collections
Currently, Paramount Management & Realty has a 100% collection rate
Provide detailed collection reports
Create custom payment options for homeowners
Deal with small claims and garnishments to collect on past-due assessments
Financials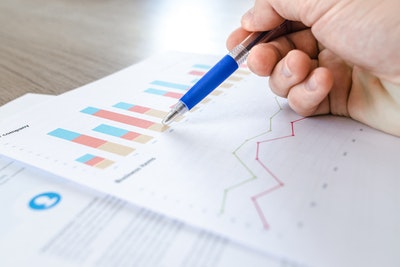 Work with board and homeowners on any questions they may have regarding accounting or other concerns
Post and monitor any late charges, special assessments, CC&R fines when CC&R policies allow
Prepare monthly financial reports including vendor paid invoices
Maintain homeowner payment outlets such as bank websites and lockbox files
Pay all vendor invoices, insurance premiums, utilities, and other A/P bills due
Maintain association checking and reserve accounts
Prepare information for year-end compilation reports
Maintain, coordinate, and organize tax filings and state corporations commission filings
Collect assessments and other income that is due to the community
Management
Maintain an accurate record of all association corporate filings
Educate the board regarding the changing HOA legislation
Help set up annual meetings including mailing of notices and aid in securing a quorum
Expedite Mailings of Statements, CC&R violations, meeting reminders, ballots, newsletters, and any other documents requested by your association
Maintain accurate Renters Database in your community
Coordinate bids for any 3rd party vendors
Provide a 24/7 phone number for emergencies
Maintain an accurate Homeowner Database
About Paramount Management & Realty
Since we began in 2010, Paramount Management & Realty has been recognized as industry leaders in the Phoenix real estate market.
We have a significant presence in property management and are active members of leading real estate associations such as NARPM.
Our goal is to help homeowners and boards obtain peace of mind through steadfast and expert property management services.
Our team is fully equipped and packed with the local knowledge required to effectively manage properties. And because of this, we meet and even exceed most of our clients' expectations.
We strive to continually streamline our HOA management services, procedures, and technology to ensure you're receiving an experience that exceeds typical industry standards.
If you're interested in seeing how we can help you with professional Phoenix HOA Management, please: Request a Quote Here!