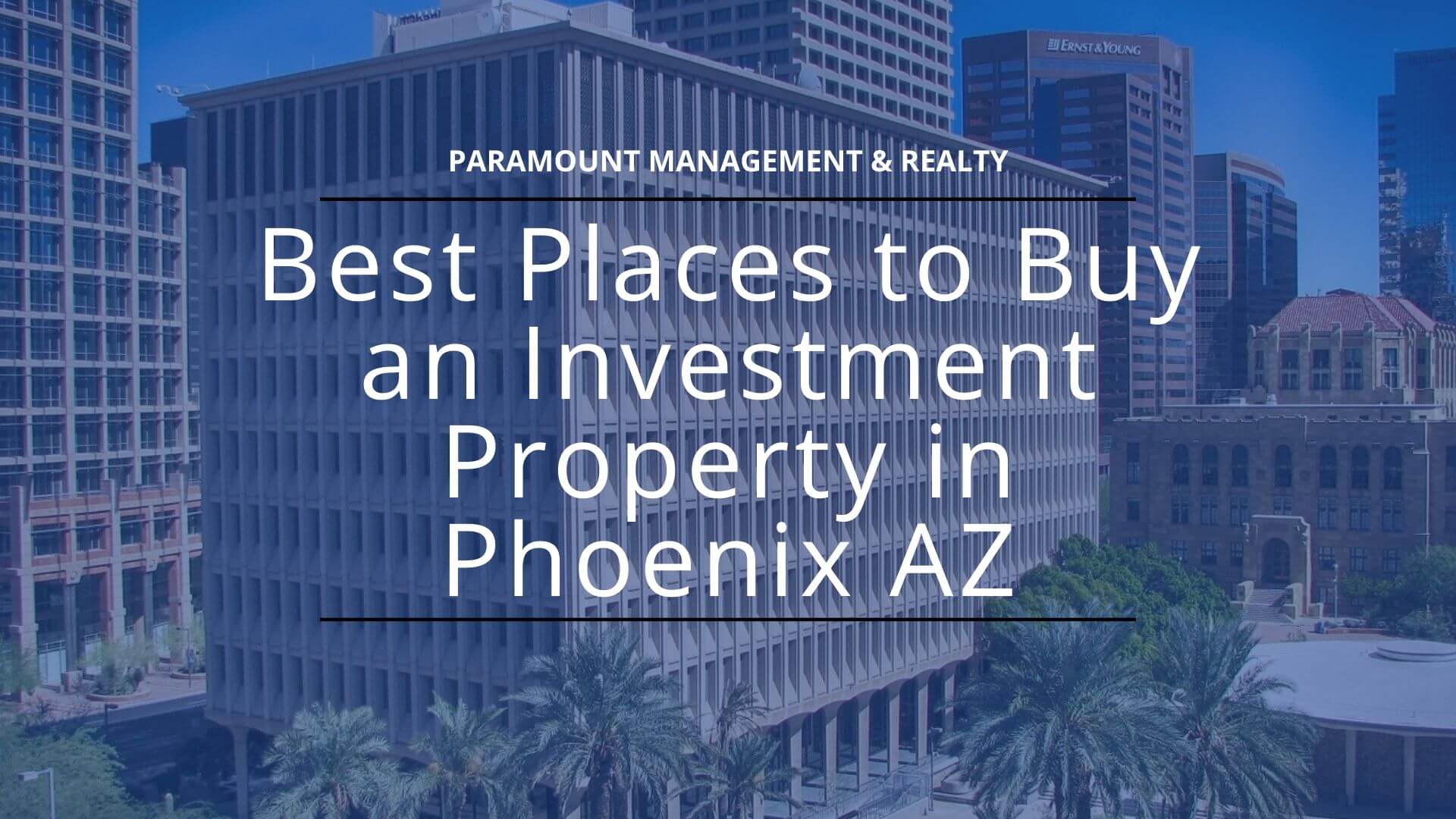 As a new investor looking for a lucrative real estate investment, you'll naturally want to choose a city where the market is already strong. You'll want to know that this city fits in your budget and that the property value there will keep appreciating.
Phoenix, Arizona fits the qualifiers every new real estate investor is looking for. Considered the 5th populous city in the US (Wikipedia), Phoenix holds a strong appeal for both residents and visitors alike. With its desert landscape and sunny climate all year round, there are plenty of opportunities for outdoor activities here.
Investment Opportunities in the Phoenix Real Estate Market
Phoenix, Arizona scores high on these important variables that make it particularly attractive to real estate investors:
Cash Flow
Investing in Phoenix real estate will result in great rental income. Whether your rental property is designed for short or long term renters, the profit margins are high. This means Pheonix real estate investors can easily maximize their ROI.
Appreciation
Phoenix maintains a spot among the top 20% in the nation in terms of its property value appreciation. Compared with other cities and towns in Arizona, it also has a 50% higher appreciation rate. This means Phoenix investors know their property assets will increase in value as the years passed by.
Affordability
Phoenix's real estate properties are relatively affordable in comparison to other cities such as Seattle and San Francisco. Even with inflation rates in considering, Pheonix properties are affordable despite annual price fluctuations.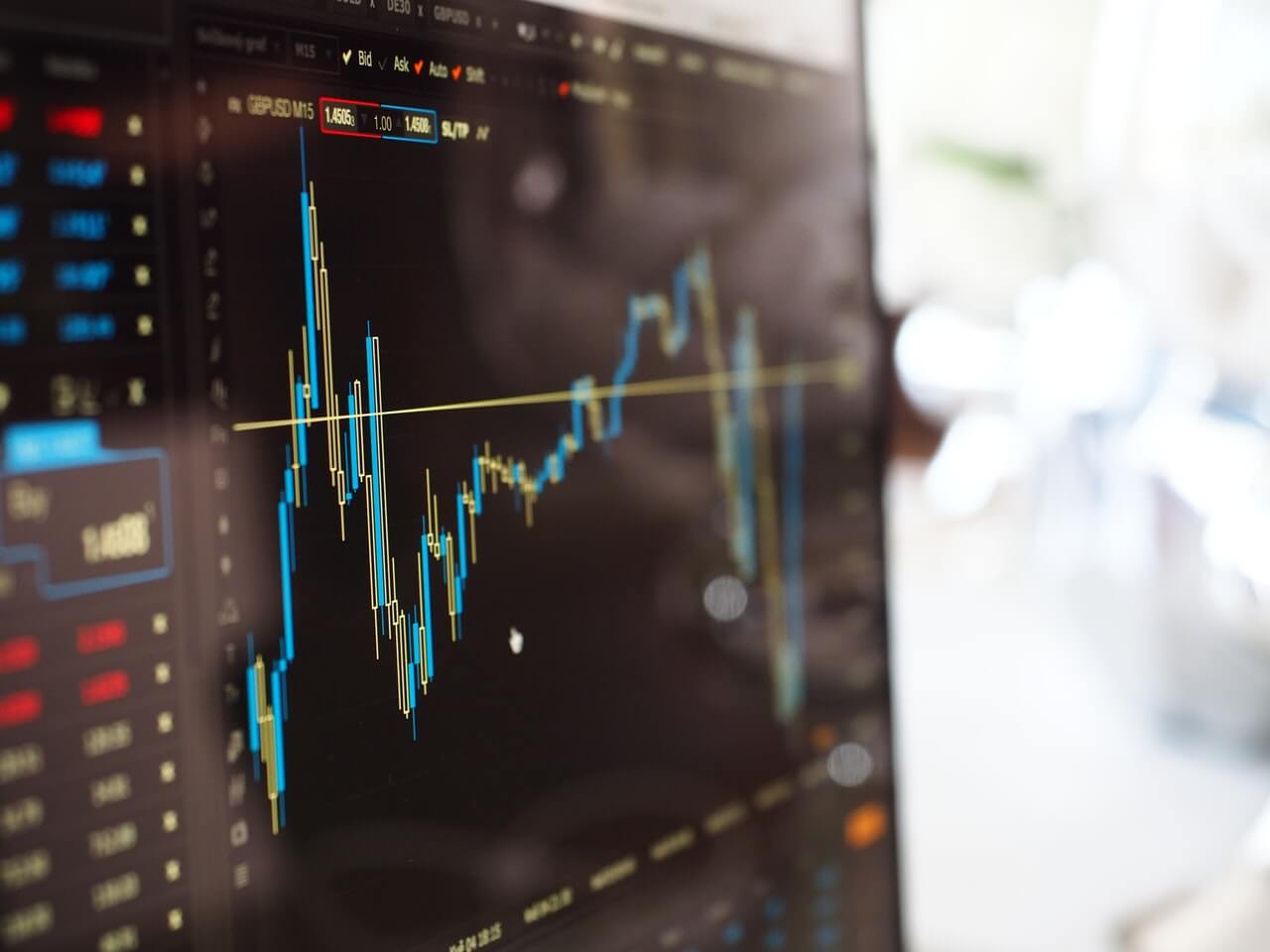 Investment Properties in Arizona
The following neighborhoods will provide you the best ROI for your property investments:
Glendale
Glendale's scores are high in terms of safety, community friendliness, and property affordability. There are plenty of independent shops and local events. Further, the schools in Glendale are rated above average. For relaxation, the neighborhoods have many beautiful parks. Overall, Glendale proves it's an ideal place for those wishing to raise a family in Phoenix.
Goodyear
If you're looking for a peaceful living environment, Goodyear is the perfect area to invest in. It's affordable and you'll earn a rental income higher than at least $1,000. Goodyear made it to Money Magazine's best places to live in. It offers a high quality of living and prestigious job opportunities with plenty of high-profile employers and business firms.
Downtown Phoenix
Downtown Phoenix provides the excitement of living in the heart of a city. It has a demographic of students and young professionals. The vibrant entertainment scene provides fun for all. Amid modern high-rise structures and elegant historic buildings, you'll find cafes, restaurants, bars, shops, and museums. The property prices downtown are higher than other popular Phoenix-area neighborhoods but you'll never run out of market demand.
Chandler
Constantly increasing its growth and popularity, Chandler has become the 4th largest area in Arizona. It's popular with families and young professionals because of its reputation for safety, top-rated schools, and its technology center hub.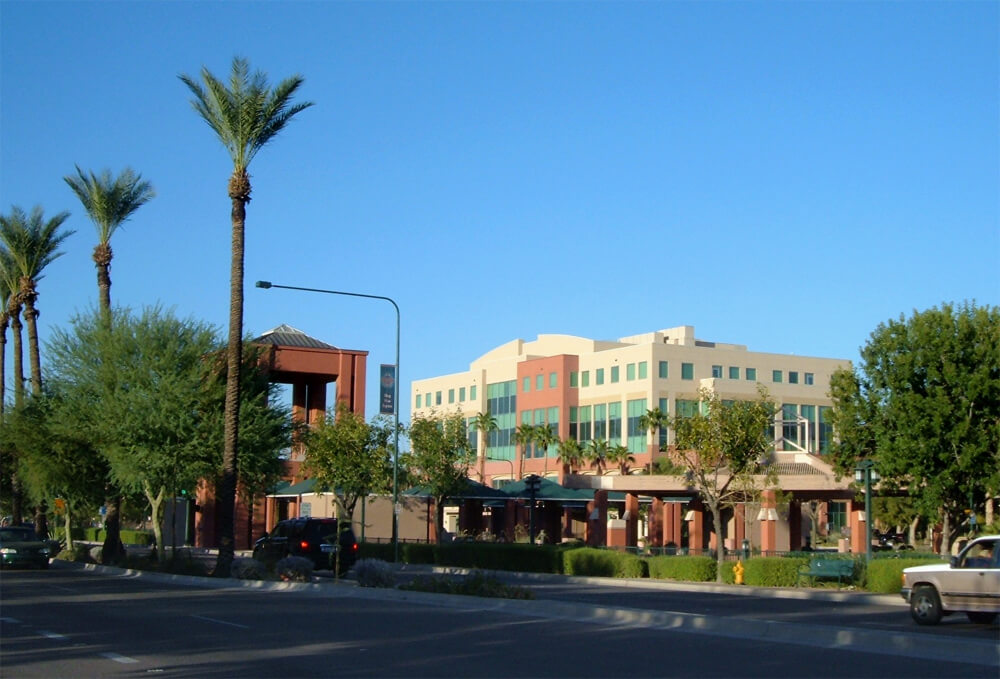 Image source: Ixnayonthetimmay / CC BY-SA (https://creativecommons.org/licenses/by-sa/3.0) via https://commons.wikimedia.org/wiki/File:Chandler_AZ_downtown.jpg
Chandler has many fun community events such as its Ostrich Festival where carnivals, concerts, and ostrich competitions take place. Further, there are plenty of parks for residents to enjoy nature, such as Tumbleweed Park and Desert Breeze Park.
Mesa
New universities and restaurants have started popping up all around Mesa. Its affordable properties make it attractive to families wanting to settle for the long-term. Mesa provides great schools, easy access to the city, and a rich cultural entertainment scene. There are several parks, community events, fun festivals, and plenty of local shops for your entertainment in Mesa.
Tempe
Tempe's distinctly urban setting attracts young professionals. A large portion of Fortune 500 firms bases their headquarters here. Students also make up a large segment of the demographic, with the University of Arizona situated in Tempe. Tempe is great for those who prefer a serene environment with close proximity to the conveniences and rich diversion of a big city. It features the Tempe Center for the Arts, Tempe Town Lake, and Tempe Beach Park. You'll never run out of things to do in Tempe with its multitude of recreational activities, family events, and arts and cultural centers.
Garfield
In a developing area, Garfield is creating a buzz among entrepreneurs. It's within walking distance to the downtown area. Residents can easily take part in plenty of artsy events and dine in its large selection of restaurants within this close proximity. This historic district features historical homes and pyramid cottages for sightseeing.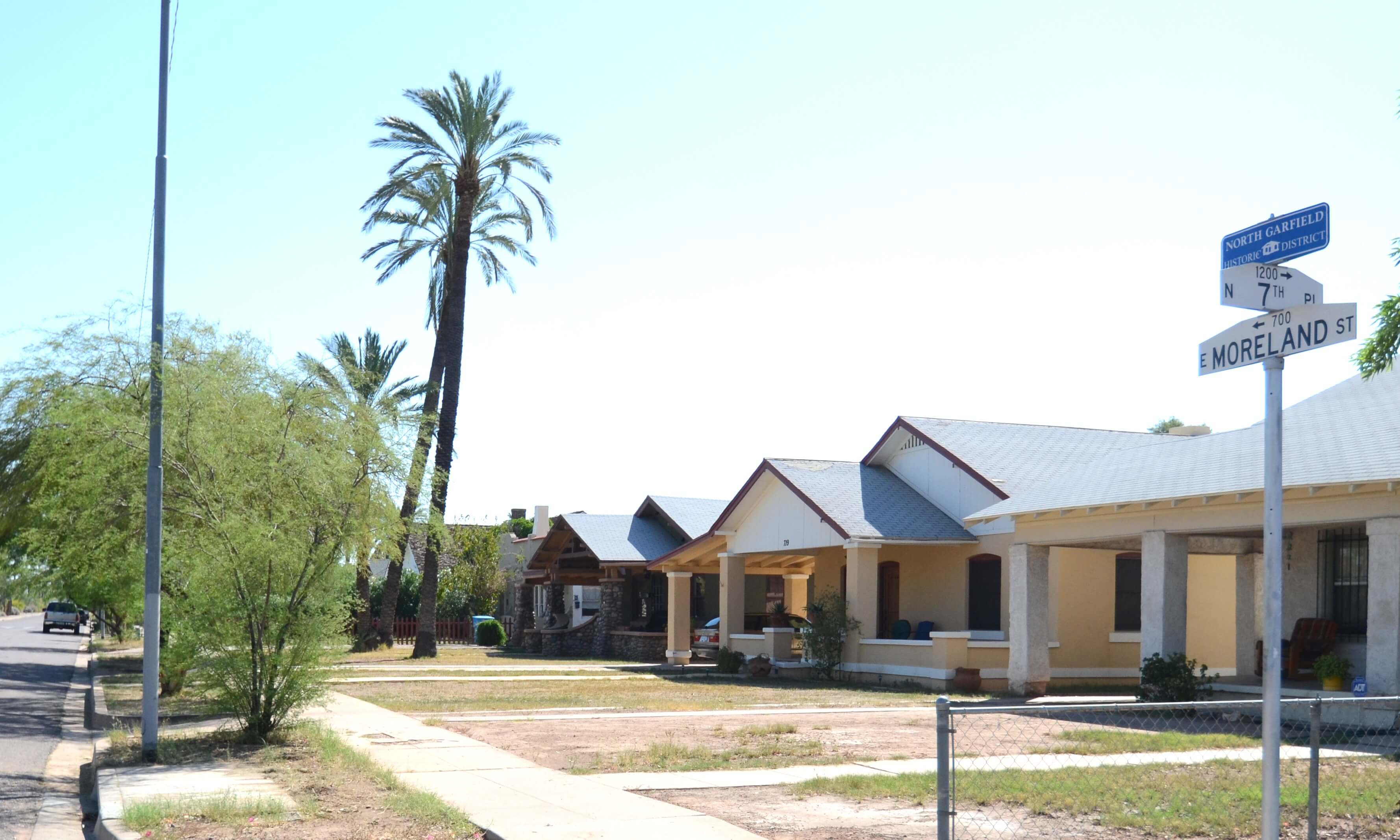 Image source: Ixnayonthetimmay / CC BY-SA (https://creativecommons.org/licenses/by-sa/3.0) via https://commons.wikimedia.org/wiki/File:Chandler_AZ_downtown.jpg
Arcadia
Arcadia is particularly geared towards families. The high property value and prestigious schools here make it particularly attractive. Arcadia features several well-preserved homes on landscaped lots, a by-product of its historic plantation past.
The neighborhood provides a safe environment. The local paths are bicycle-friendly and residents have access to nearby hiking destinations such as the Camelback Mountain summit. It also features the Arizona Canal trail where sporty locals can engage in running and cycling.
Arcadia is famous as a shopping and dining district. It has several independent and upscale shops. The property value in Arcadia is predicted to increase steadily over time.
Conclusion
These are the best and popular neighborhoods in Phoenix, Arizona. With the state's booming real estate sector, it's best to maximize your investment opportunities here. As an investor, creating a diversified property investment portfolio is the key to increasing your ROI. It's best to invest now while properties are affordable. Contact Paramount Management & Realty to begin your search for a rental property today. You can then enjoy the property appreciation over the years as market demand continues to increase in Pheonix.