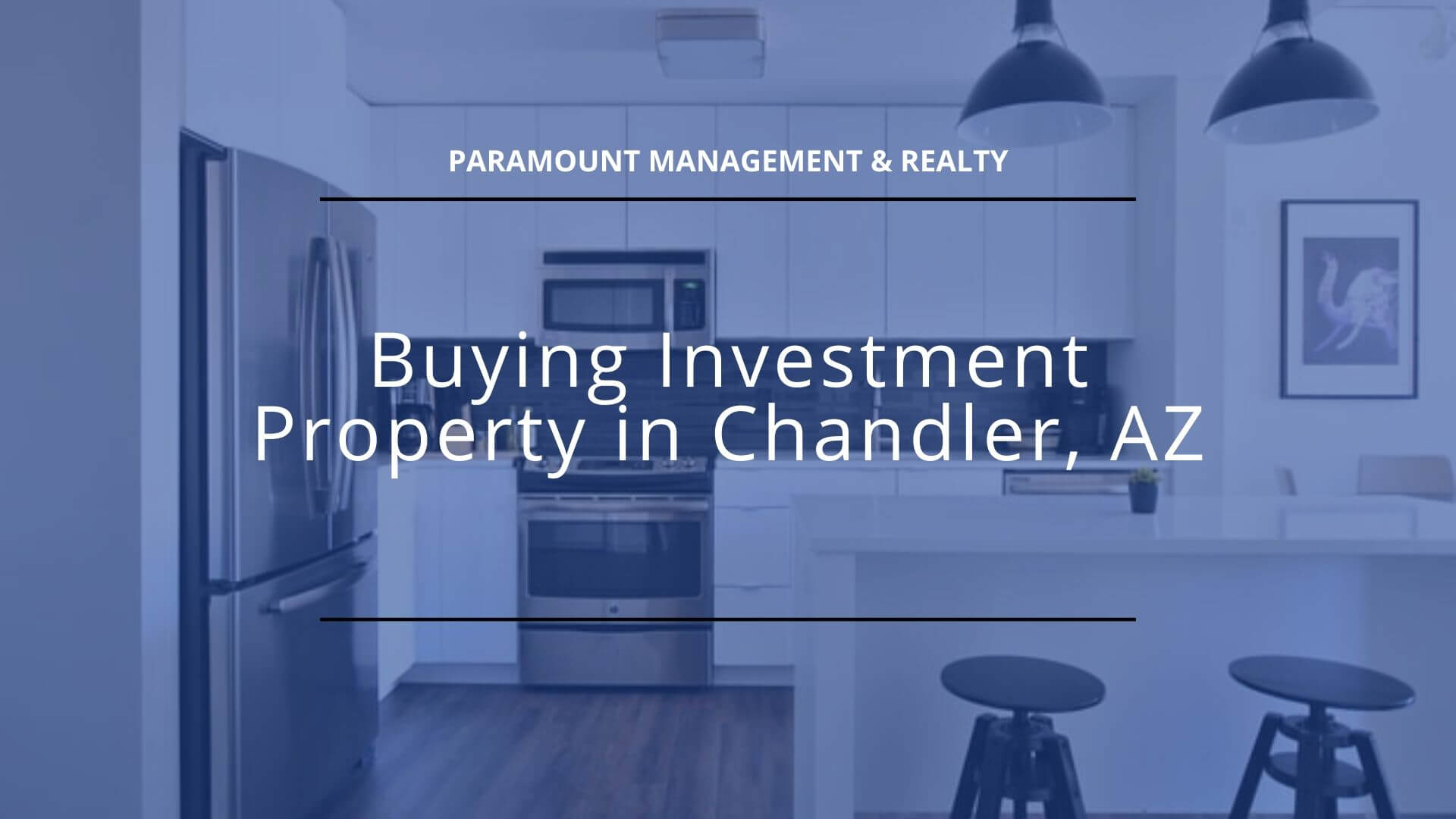 Are you looking to invest in Chandler, AZ real estate?
A decision to invest in rental property carries the potential for passive income and personal wealth growth. When you have already made other investments, purchasing rental properties is a great way to diversify your portfolio.
Chandler is a great city in which to make rental property investments. The city of Chandler AZ has nice schools, diverse neighborhoods, and a largely suburban look. Since it's not far from Phoenix, its residents enjoy the perks of living close to a bigger city.
Now, we here at Paramount Management Realty are going to take a closer look at the process of buying an investment property in Chandler, AZ. You'll learn about the main things to keep in mind when purchasing a rental property in this area.
Tips for Investing in Chandler, Arizona Property

#1: Get a Property Inspection
Have you already found an attractive property for your investment portfolio? In this case, you should get the services from a professional building inspector. This person will conduct a thorough inspection to find and point out any serious deficiencies.
The inspector will check the overall condition of the property and all of its major components and systems, including pipes, electrical wiring, and the underlying foundation. When you know the potential renovation and repair needs, you can assess whether everything works for you financially.
#2: Evaluate Expected Cash Flow
Every successful purchase of investment property is based on research and financial projections. You should evaluate the expected cash flow by considering all the additional costs on a monthly and annual basis. Plus, it's likely that there are upfront costs, such as renovation expenses, before you have tenants coming in.
When you work together with a professional Chandler property management company, it's important to add the associated fees to your financial plan. Additionally, you should set aside some money for a contingency fund. There are always going to be unexpected issues that require emergency funds.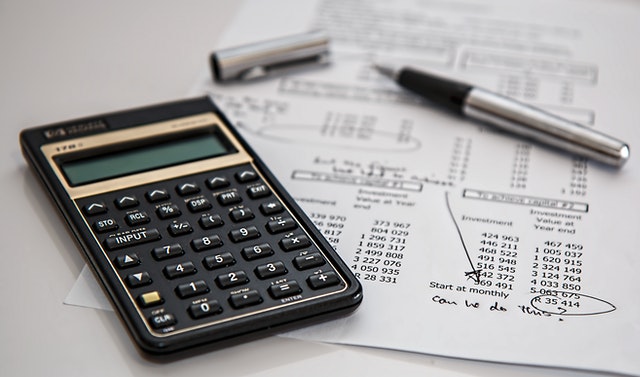 #3: Research the Property's Potential
When you are picking your Chandler area rental, make sure to consider the metrics of the particular neighborhood.
Learn about the Chandler real estate trends, demographics, vacancy rates, employment opportunities, and any other factors that hold significance for your investment.
While you are assessing the potential, etch out the target groups as well. You'll gain a better understanding of your potential applicants by reflecting on what kind of employment and family situation is trending in the area of your Chandler rental property.
#4: Put Together a Team
As a Chandler AZ real estate investor, you need to surround yourself with the right people. Find reliable professionals in lending, appraisal, real estate deals, and legal matters. These people will have your back when you face sudden challenges.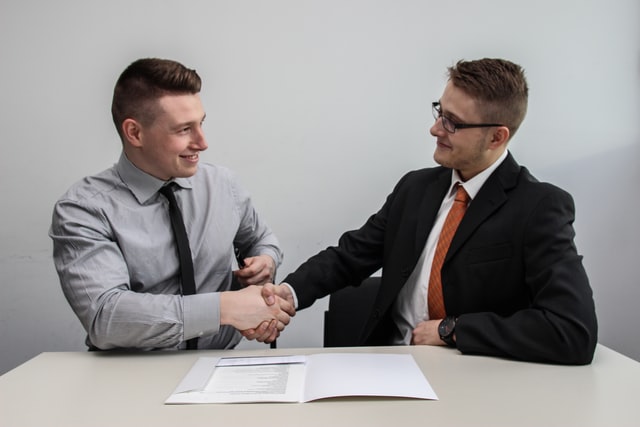 Once you've purchased the property, it's time to choose between self-managing and hiring a professional firm. Opting for the latter will cut your daily stress and give you plenty of free time. However, you need to make sure that you hire a reputable property management company that fits your needs.
#5: Consider Rent-Ready Options
How much home renovation experience do you have? There are many fixer-upper properties on the market. But you need to put time and money in them in order to start finding tenants and earning rental income.
This is why rent-ready properties are quite popular. This type of rental property requires virtually no renovation work, so you can begin with filling your rental unit with tenants straight away.
#6: Get Ready to Negotiate
Brush up on your negotiation skills before making the big purchase in Chandler. While sellers want to maximize the amount of money they get for their properties, you may find great bargaining chips when you know where to look.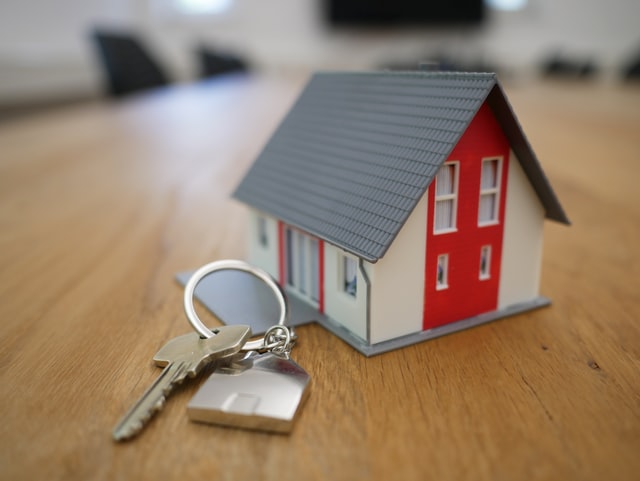 This is where property inspections play an important role as well. When an inspection uncovers a serious issue, you can use this to get the original selling price reduced. Alternatively, the owner can fix these problems before closing the deal.
#7: Aim for a Property Close to Amenities
Try to purchase a rental property that's close to as many amenities as possible. But keep in mind that not all amenities are sought-after, depending on the particular target group that you have chosen.
In any case, choosing areas that have considerable foot traffic will always work better than properties located on fringe areas. As a property investor, it's important for you to fill your property with tenants as quickly as possible.
#8: Recalculate Before Purchasing
Check all your data and assumptions regarding the financial side before committing to a purchase. It's definitely better for your bottom line to be a bit more pessimistic in terms of financial projections.
Talk to other landlords in the area. When you can learn from other people's practical experience, you'll be better equipped to make solid financial decisions. Sometimes the real experiences hold information that can't be found in numbers alone.
The Bottom Line: Buying Investment Property in Chandler, AZ
Buying Chandler AZ real estate is a great way to diversify your investment portfolio. You just have to follow some of these suggestions to help make your investment a big success:
Conduct plenty of research into the particular neighborhood that you are eyeing.
Find the right professionals who are going to help you with various aspects related to real estate transactions.
Consider the services of a professional property management company once you have finalized the deal.
Get a property inspection done after finding a suitable piece of Chandler real estate.
Calculate and evaluate the financial side to ensure a steady future cash flow.
Improve your negotiation skills, because effectively discussing the terms could save you some money.