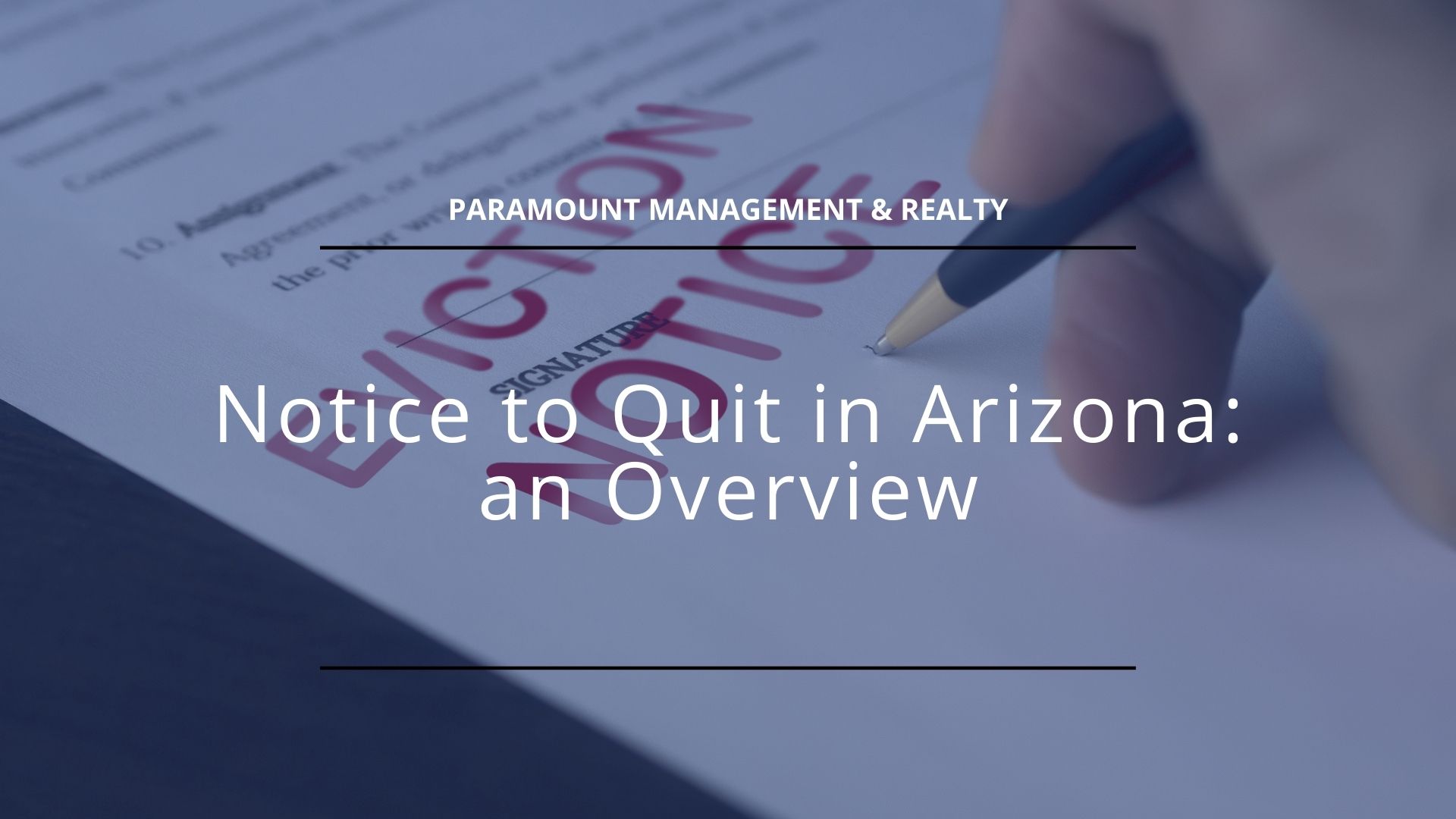 In Arizona, landlords can evict their tenants for a number of reasons. These include non-payment of rent, a violation of the lease agreement, illegal activity, and exceeding the rental term.
When evicting a tenant, you must follow the law and its proper procedures. You cannot, for instance, engage in "self-help" eviction tactics like locking the tenant out or removing their belongings from the unit. These actions will not only fail but may also put you in legal trouble.
Now, the first step in evicting a tenant begins with serving them an eviction notice. Different notice types serve different purposes. So, you'll need to serve the tenant with the right notice depending on the violation they have committed.
Paramount Management & Realty has provided a guide to help you know which notice to serve for an eviction in Arizona!
Eviction Notice Types in Arizona
1. 5-Day Notice to Pay Rent
If you want to evict your tenant for nonpayment of rent, you must serve them this 5-Day notice. As you may have guessed, the notice informs the tenant that they have 5 days to either pay you all the rent due or risk having their lease terminated.
If the tenant does pay the rent within five days, then you must stop further eviction proceedings against them. However, if they choose not to, then you can continue with the eviction process. (ARS § 33-1368(B)).
2. 5-Day Notice to Cure
In Arizona, you can also evict a tenant who fails to uphold the terms of their lease agreement. Specifically, one that fails to maintain their rental unit as per the lease terms.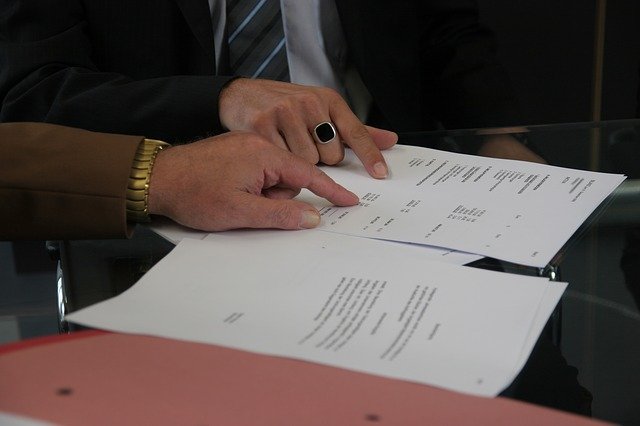 The 5-Day Notice to Cure gives the tenant five days to either perform maintenance on their rented unit or risk getting their lease terminated.
The following are some common maintenance responsibilities your Arizona tenant must do:
Notify the landlord of dangerous or defective conditions on the property

Fix things they break or damage

Use heating, ventilating, sanitary, and other facilities and systems (including elevators) properly

Keep plumbing fixtures as clean as their condition permits

Dispose of rubbish, garbage, and other waste material in a safe and clean manner

Keep the rental unit as safe and clean as the condition of the premises permit
The 5-Day Notice to Cure will give your tenants 5 days to fix the repairs or maintenance issues. But, if the 5 days pass without them fixing the problem, you can move to court and seek their removal.
3. 10-Day Notice to Cure
This notice is specific for lease violations such as:
Parking violations

Unsanitary conditions

Unauthorized renovations and/or décor

Unauthorized pets (or violation of pet policy)

Long-term guests

Noise violations

False information in the rental application
The notice gives the tenant 10 days to either fix such violations or risk getting their lease terminated. Of course, if your tenant doesn't fix the violation, you can file an eviction lawsuit against them.
4. Unconditional Quit Notice
In some instances, you may also be able to give your tenant an unconditional quit notice. The notice informs the tenant that their lease is getting terminated immediately.
You can then go to court immediately and file an eviction lawsuit against them. You can use the notice in only the following situations:
Assaults or acts that threaten to harm others

Use or sale of illegal drugs

Criminal gang activity

Prostitution

Homicide

Discharging a weapon
Information to Include in an Arizona Eviction Notice
Regardless of the type, it must be written and include the following information:
The date you served the notice on the tenant

The tenant's name and address

The reason for serving the eviction notice: for instance, nonpayment of rent

If the violation is curable, the amount of time the tenant has to fix it

If the violation isn't curable, the amount of time they have to move out

A statement specifying how the landlord served the notice to the tenant
How to Serve an Eviction Notice to a Tenant in Arizona
In Arizona, you have two options for serving a tenant an eviction notice. One option is by personal delivery. You or your property manager can personally give the notice to the tenant. The other option is to mail a copy of the eviction notice to the tenant via certified or registered mail. If you choose this option, it's best to request a return receipt.
It's imperative that you serve the notice to your tenant the proper way. Because, if you don't, your tenant can use that as a defense to delay their eviction from the unit.
The Outcome of Serving an Eviction Notice in Arizona
Generally speaking, an eviction notice gives a tenant two options. For example, when it comes to nonpayment of rent, a tenant has the option of paying rent or moving out.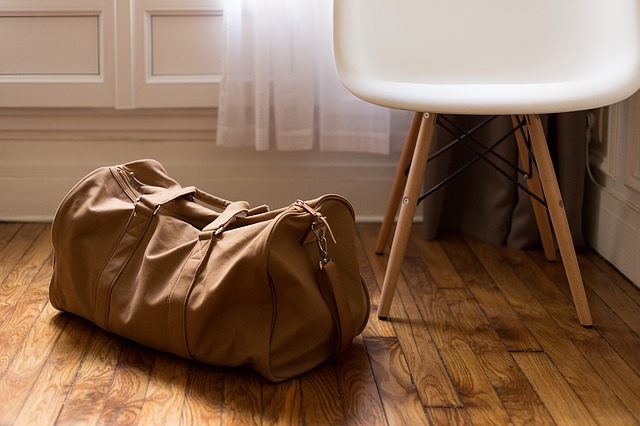 As we've mentioned, if they pay rent during the five-day period, then you must stop further eviction proceedings. However, if they choose not to, then you can move to court and file an unlawful detainer lawsuit.
Besides paying rent, the tenant also has the option of moving out. To elaborate on this point, if they move out without paying all due rent, you can use their security deposit to cover the unpaid rent. If the security deposit doesn't cover the entire amount, then you can sue them for the remaining amount.
But what if the tenant chooses to do nothing? That is, doesn't pay rent and doesn't move out. In such cases, you can move to court and start the eviction process against them.
Filing an Eviction Lawsuit in Arizona
If the tenant doesn't move out within the notice period, you can move to court and file a complaint and summons. It goes without saying that you must do this in the appropriate court.
For the tenant to be evicted, you must successfully win the eviction lawsuit. The court will then grant you possession of the property by issuing you a writ of restitution.
Bottom Line
Serving an eviction notice to a problem tenant is rarely an easy task. It can be incredibly stressful, even if you're on the right side of the law. If you feel like this is too demanding, consider hiring a property management company like Paramount Management & Realty. We can respectfully and professionally handle all these conflicts for you!
Disclaimer: This blog should not be used as a substitute for legal advice from a licensed attorney in your state. Laws frequently change, and this post might not be updated at the time of your reading. Please contact us for any questions you have in regards to this content or any other aspect of your property management needs.