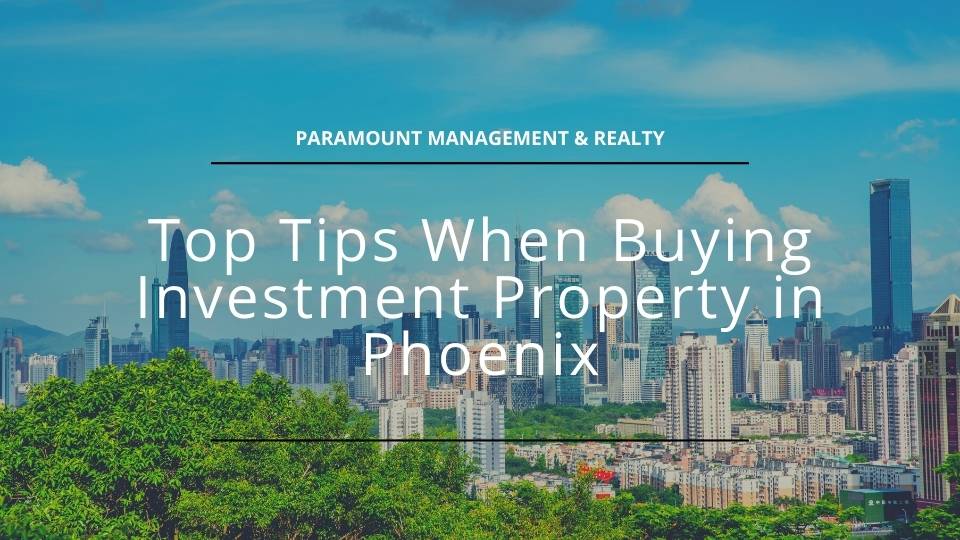 Are you looking to invest in Phoenix, Arizona real estate?
Phoenix is known for its real estate investment prospects. If you are an investor interested in Phoenix properties, your experience and portfolio size don't matter. The local real estate market is wide enough for all price points.
Due diligence is essential for any investing activity. It's highly recommended to make sense of the Phoenix Metro Area real estate market before committing to a purchase. And that's exactly what we are going to help you with.
In this article, we here at Paramount Management & Realty will list some of the main recommendations on purchasing investment properties in Phoenix, Arizona. You'll learn about the local investment potential along with the top neighborhoods to look out for.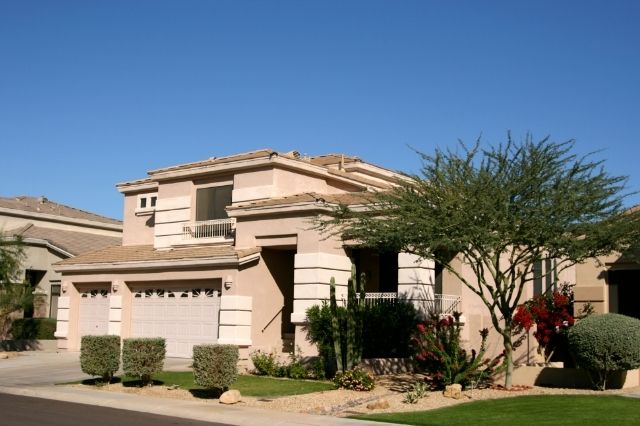 The Starting Point: Why Should You Buy Phoenix Investment Property?
First of all, let's go over the essential reasons why you should be interested in the Phoenix area properties.
The appreciation rate of Phoenix properties has been significant in the past. When you compare the numbers in Phoenix to other areas in Arizona, the appreciation rates in Phoenix can be over 50% higher.
The local job market and the economy shows that Phoenix is destined for continuous growth in the coming years. This means that a Phoenix property investment may provide you with a significant return in the long run due to solid demand for rentals.
This city is a great investment destination even if you are eyeing a short-term approach to rentals. After obtaining a short-term rental license, you can start aiming for a greater cash flow compared to long-term strategies.
Buying an investment property in Phoenix allows you to grow your personal wealth over time. An average long-term lease agreement gets you a rental income of at least $1,500 per month.
Top Tips for Real Estate Investments in Phoenix


Now it's time to list our main recommendations for purchasing investment properties in the Phoenix Metro Area.
#1: Ensure a Downpayment
Compared to owner-occupied properties, investment properties tend to have larger downpayment requirements. No 4% downpayment is going to work for an investment property.
Usually, you need a minimum of 20% downpayment for a Phoenix investment property. Keep in mind that you don't get mortgage insurance on rentals. However, you may qualify for bank financing to secure your downpayment.
#2: Find Your Margins
You need to calculate your margins in order to make sound investment decisions. Every purchase involves expenses down the line. It's important to figure out what these expenses are and how much you need for an emergency fund.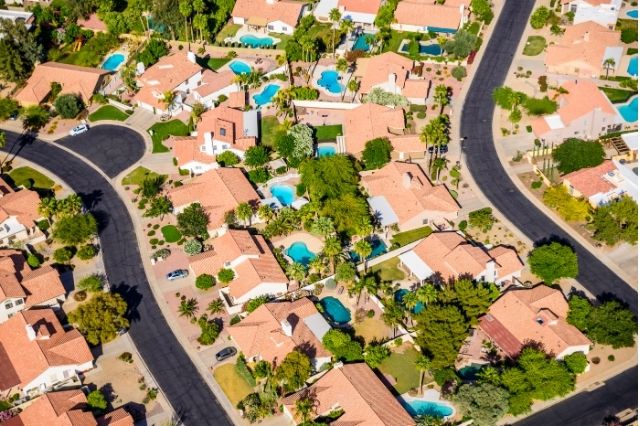 The general consensus is that you should put upkeep costs at 1% of your property value on an annual basis. However, you need to account for other costs like taxes, insurance, pest control, repairs, landscaping, and more.
Remember that managing your property amounts to much more than rent collection; you need to keep the property habitable, which leads to a need for regular repairs and maintenance. Additionally, it's important to respond to your tenant's emergency requests and complaints. You have to be ready for answering calls around-the-clock.
That's why it's a good idea to consider the services of an established Pheonix property management company. They can take away all your self-management burdens.
#3: Reconsider Fixer-Uppers
Have you found a high-potential Phoenix fixer-upper property?
Unless you have prior experience with that type of property, it's a smart plan not to buy one. It's more than likely that you'll have to deal with more stress and expenses than you imagined.
The story is different if you have a good contractor at your disposal. Preferably, someone who doesn't charge too much for their work. That way, you can save on the costs of renovating the property.
#4: Understand the Legal Landscape
As a property investor, you need to understand the legal obligations on every level. Arizona state laws, federal regulations, and local ordinances all have a role to play in the legal landscape surrounding your choices and behavior as a landlord.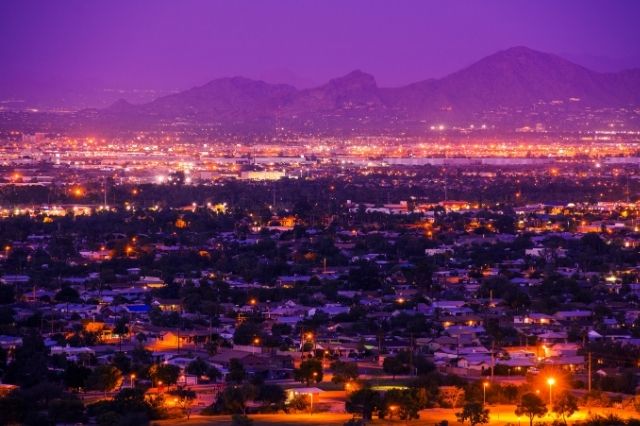 Here are examples of essentials that you should definitely know about:
Fair Housing and equal treatment
#5: Weigh the Pros & Cons of Professional Property Management
Are you ready for all the responsibilities of self-management? You need to conduct repairs, maintain the property, address complaints, collect rent, and tackle more regular tasks as a landlord.
Consider the benefits of hiring a professional property management team for your Phoenix investment property. Working with a reputable company means that you can forget about all the daily worries and focus on more important things in your life.
Top Phoenix Neighborhoods for Property Investing:
Chandler
Set your sights on Chandler, because the local real estate market has been heating up for years. In fact, it's considered one of the best areas in the city these days. Opting for this neighborhood means that your primary target group should be families and young professionals.
Tempe
This is an interesting neighborhood with a dual face: the southern portion of Tempe mainly consists of single-family homes and low-rise office buildings. The northern part of the area is all about density thanks to ubiquitous high-rise developments.
Desert Ridge
Maybe you are interested in master-planned communities? Desert Ridge is an upscale neighborhood that has all the conveniences and amenities packed into a walking-friendly infrastructure. Most of the Desert Ridge housing is comprised of high-end condos.
Arcadia
People looking for large lots, inherited yards, and beautiful homes shouldn't look past Arcadia. The landscaping is outstanding among the arid conditions of Phoenix. This neighborhood has superb irrigation, bike-friendly streets, and high real estate value.
Laveen
This neighborhood has a great location as it's not too far away from Downtown Phoenix. In fact, many people commute from here to the office buildings in the business district.
The community has lately driven more real estate investments thanks to the sweet ratio between buying and renting prices.
The Bottom Line: Buying Investment Property in Phoenix
Phoenix offers plenty of investing opportunities. There is a wide variety of neighborhoods that each have their own unique character.
Since the demand for rental homes in the Phoenix Metro Area shows no sign of slowing down, putting your investment dollars in this part of Arizona looks promising.