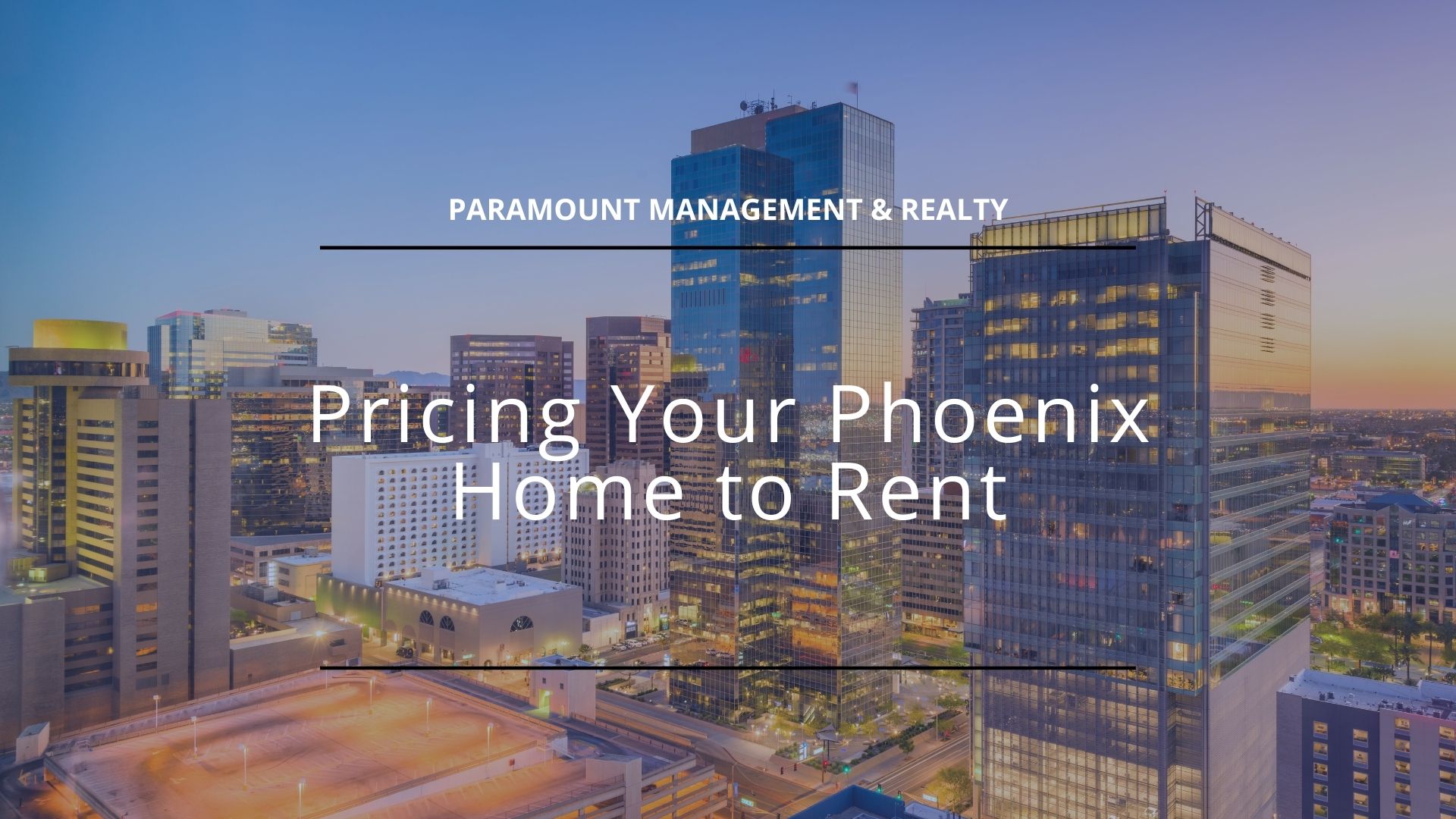 Before advertising your Phoenix home to the market at large, setting the rent must be done properly. Rent-setting is not an impulsive task; you need to take the time to analyze certain factors to assign an accurate rent rate.
An optimal rent charge will attract potential renters to your Phoenix home, and this assures that steady earnings can be made from your rental property investment. Paramount Management & Realty has provided the following guide to help set your rental rate!
Analyzing the Competition
What's the first thing to check to come up with the right rent fee? For your Phoenix home, you can begin by scouting the competition. Study rentals similar to your own based on:
1. Neighborhood
Look at Phoenix rental homes in the same section of the neighborhood. You must compare oranges to oranges, so to speak. If not, you may end up with a skewed rent rate.
Analyzing the rent price from another neighborhood gives you an unreliable figure, given that some neighborhoods are more affluent and have more amenities in contrast to others. Naturally, they would attract greater interest from prospective tenants.
2. Number of bedrooms and bathrooms
Property size matters. It goes without saying that the rent rate is higher for a Phoenix home that has 4 bedrooms and 3 bathrooms in contrast to a 1 bedroom and 1 bathroom unit.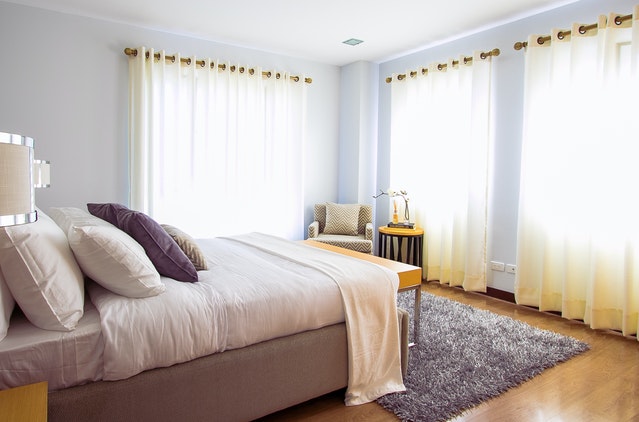 Depending on the needs of the renter, they're willing to pay premium rent on bigger rental spaces with more bedrooms and bathrooms.
3. Property type: single-family or multi-family unit
Prospective tenants will pay more for a Phoenix single-family home than a multi-family unit. Single-family homes have more privacy. As a landlord, you assign a higher rent if your property is a single-family home to maximize your rental profits.
4. Age of construction
Newly-constructed Phoenix rentals will command higher rent prices. The amenities are more modern and the home systems from electrical to plumbing are also new. This means that the tenants will rarely request repairs compared to old properties. Thus, the convenience is reflected in the higher rent tag.
Best Sources for Rent Pricing
Now, it's time to learn the sources for comparison of rent charges!
1. In-person meetups
The best thing about meeting a landlord in person is the opportunity to ask questions. Simply by listening to the answers, you can work out if there's more interest from prospective tenants. However, this is a more time-consuming and traditional approach.
2. Advertisements in listing sites
An easy option is to browse popular listing sites, namely Trulia, Zillow, Apartments.com and Hotpads. You can bookmark certain properties and see if they're rented out right away and whether the rental prices have been adjusted over the weeks.
3. A property management company's opinion
One of the most reliable ways to gain accurate rent pricing is by reaching out to property management companies. Most offer a free rent analysis and you can take advantage of this opportunity.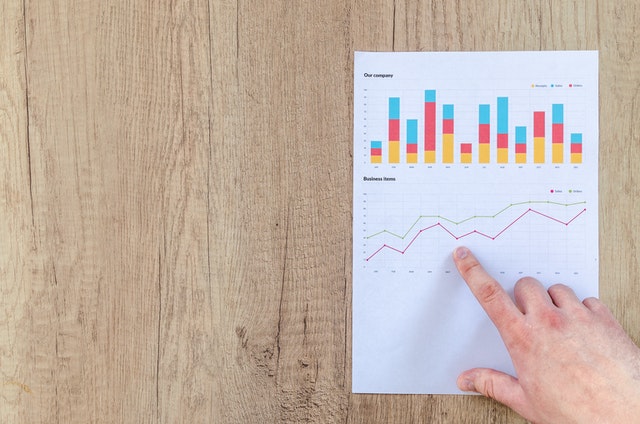 Book a consultation with a trusted property management firm like Paramount Management & Realty to find out the going rent price of your Phoenix home. The rate is bound to be accurate given that property managers are fully-integrated into the industry and frequently perform rent price analyses.
Price-Setting Based on Amenities
Assigning a flat rental rate for your Phoenix homes is a practice that must be avoided. It's best to categorize the amenities to not leave money on the table. Some units may contain features that are worthy of a higher rate based upon the following:
1. View
Great views are in high demand. Even hotel rooms that face a nice scene have a higher room rate in contrast to those that overlook, let's say, the parking area.
2. Upgrades
A property with a remodeled bathroom or kitchen tends to obtain a high rent fee in contrast to properties with no improvements. Note that upgrades can be small, too!
3. Size
Unsurprisingly, larger units are assigned a bigger rent charge than smaller ones.
4. Floor level
Higher floors are generally more coveted because of better views and safety. Hence, the rent price is higher.
5. Extra spaces
More outdoor space in a rental is desirable and given a higher rental price.
6. Parking area
If a property comes with a parking lot, renters are willing to pay more.
The Best Rent Rate Creates Profit
If you set the correct rental price, the costs of operating your Phoenix rental home will be covered for the cleaning costs, maintenance, and even mortgage fees. A property owner should be able to make a profit. If not, this can be a sign of overinvestment.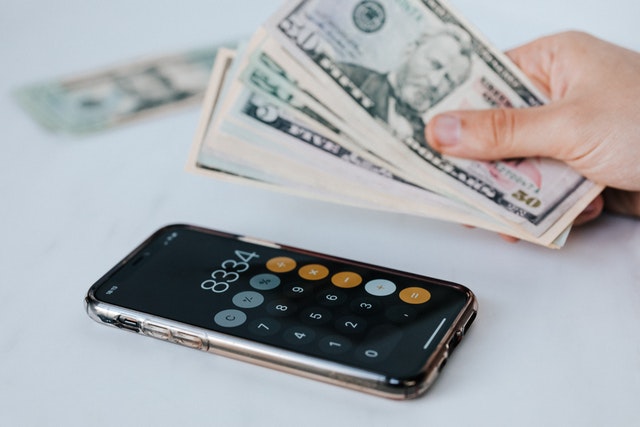 Even if the profit is smaller given the loan amount, you must not operate at a loss. When the mortgage is fully paid, a bigger profit may be obtained from the investment property.
Viewing Requests from Prospective Renters
Are you booked for property showings of your Phoenix home? If this isn't the case, you can deduce that the rental rate may be at fault here. If the rent price is too high, it can turn off potential renters. Renters may consider the competition more. At this point, it's time to evaluate and assess your rent figure and make an adjustment.
Weigh the Demand When Setting the Rent Price
Assigning the rent isn't static. The market demand is always in flux. Continually adjust the rent price by basing it on the market. When the economy is down, rental demands are often higher since people may sell their homes because they can't keep up with the mortgage payments. You may also find that people prefer smaller rental units as they're more price-sensitive, given the economic environment.
If the location of your Phoenix home has gotten more popular with its landmarks and new developments, you must also set the price upwards. Adjust accordingly based on demand. As a property owner, it will serve you well to regularly update yourself with news on progress in your area and the local economy's performance.
Bottom Line
Assigning a rent price on your Phoenix home doesn't require complex research. One just needs to be better aware and be diligent enough to perform a study. It also requires chasing information on the economy to create an optimal price for your rental in Phoenix.
If you need help with setting the best rental rate to reduce vacancies fast, contact Paramount Management & Realty! We offer top-of-the-line rental property management services and can maximize your investment returns.