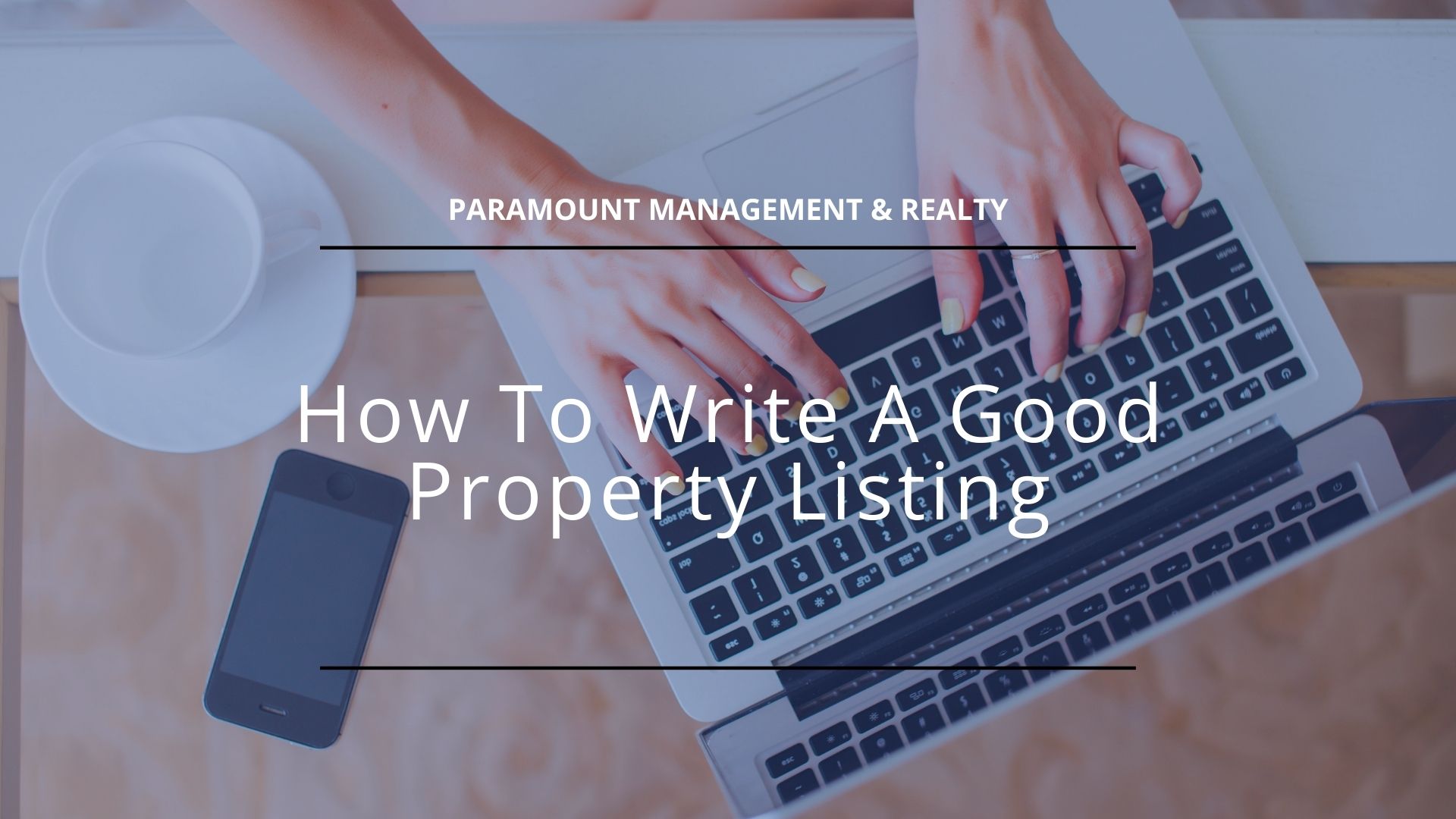 Success in real estate is measured in the quality of your descriptions. To elaborate, we're talking about how well you're able to market your property, be it through photos, video, or an ad copy.
This can be quite the challenge considering that a web listing site might have thousands of other property ads in one neighborhood. Among a sea of ads, does your description stand out?
In this article, Paramount Management & Realty will tell you how to compose the perfect property listing. If you're interested in having an efficient process for reducing the vacancies of your rentals, you're in the right place!
Persuasion From the Onset
As we mentioned above, you only have a few seconds to convince a potential renter of choosing your property. As such, you must use the proper vocabulary/language to interest them.
We recommend that you use descriptive statements that can spark interest. You want to make a potential tenant emotionally invested. However, avoid the use of heavy property jargon.
Here is an example of a basic descriptive phrase: "a two-bedroom, master ensuite apartment located downtown." While the statement does give some information about the property, it doesn't leave a renter emotionally invested in it. You can spice things up. Consider the following statement: "A beautiful two-bedroom duplex right in the heart of the city."
Property Descriptions
The ideal property listing should have accurate and detailed descriptions of your property. We advise against using vague words such as fantastic or amazing that give the reader no bearing as to the features on your property.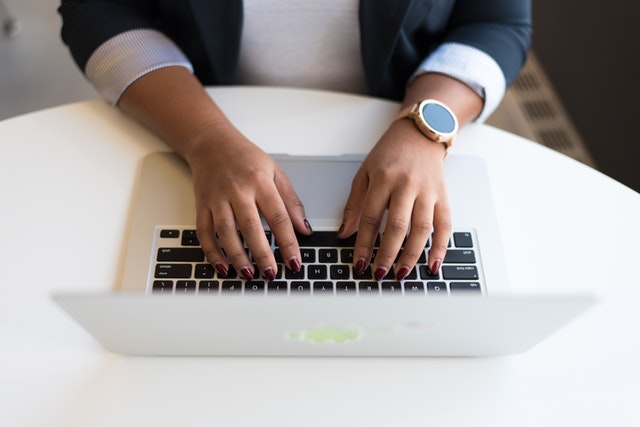 Utilize adjectives that bring your property to life. Some of the words that come highly recommended include luxurious, top-of-the-line, well-maintained, hardwood, and stellar.
We acknowledge that not every landlord has knowledge of the type of floors, kitchen countertop, or the architectural style of their house. As such, writing an accurate property description can be assigned to a property expert like Paramount Management & Realty. We know exactly what features to highlight and how best to describe them, ensuring to maximize interest in your rental property!
Top Features
What is it about your property that makes it stand out from other options in the neighborhood? Is it the master bedroom or the luxurious hardwood floors? Could it be the only Tudor-style home in the neighborhood? Lead with that. Put your best foot forward in the first few sentences of your rental ad.
Do you think that your property doesn't have much that stands out? Put yourself in the shoes of your target demographic. This change in perspective will allow you to identify the features that are most important to them.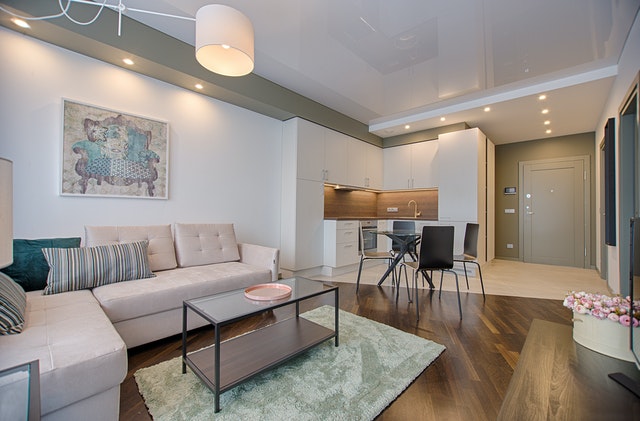 Prospective tenants will know of the importance of a newly done roof or a well-maintained HVAC system. Every property has something to offer.
Detailed Yet Concise
From all the information that we have offered above, you might feel obligated to write whole paragraphs of each property feature. On the contrary, the brevity of your property listing might go a long way to securing the next tenant!
Our experience in the Phoenix property market gives us a good idea of where to focus your attention. Make sure to include key information such as the neighborhood, bedrooms, bathrooms, and extra amenities.
What is the possible word count, you might ask? A good property listing should be within 200 to 300 words. That's why we emphasized the importance of powerful words and descriptions that are able to invoke emotions in a potential renter.
Negativity
For a myriad of reasons, the property might not be in the best condition possible. It might need some renovations or upgrades. Should you mention that in the rental ad? That's a big NO. Under no circumstances should you be talking negatively about your property in the listing. Positive words, on the other hand, can attract many more potential tenants.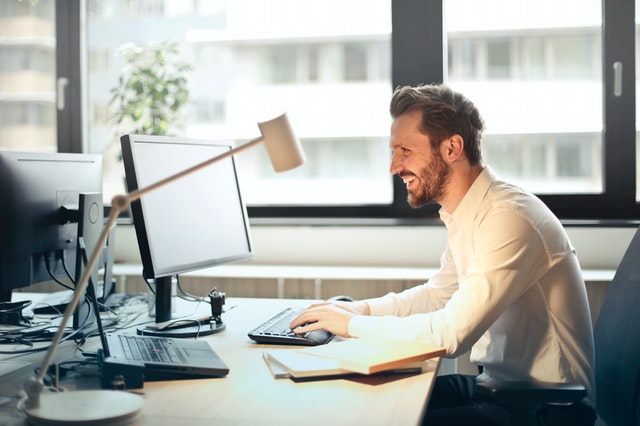 The next occupant is thinking of your place as their new home. You need to use language that instills confidence for them to make that investment. However, making a compelling description doesn't give you leeway to lie in the description of your property. This is a sure way to chase away a potential tenant.
Concessions
Consider offering a concession for your rental property. Not only does it make your ad copy stand out, but it might also help reduce the time your property stays in the market. You can consider a home warranty, a discount, or added features like free wifi.
Bottom Line
Is the above information overwhelming? You wouldn't be the first property owner who thinks so. Most property-related matters come with a technical side to it and require professional help. When it comes to the management of your Phoenix rentals, there is no better company to rely on than us!
Paramount Management & Realty is a full-service property management company that handles the daily tasks and operations of a rental property. Whether you own an apartment in the downtown area or a single-family residence in the suburbs, we are the right company for you! Get in touch with us today to learn more about our services.