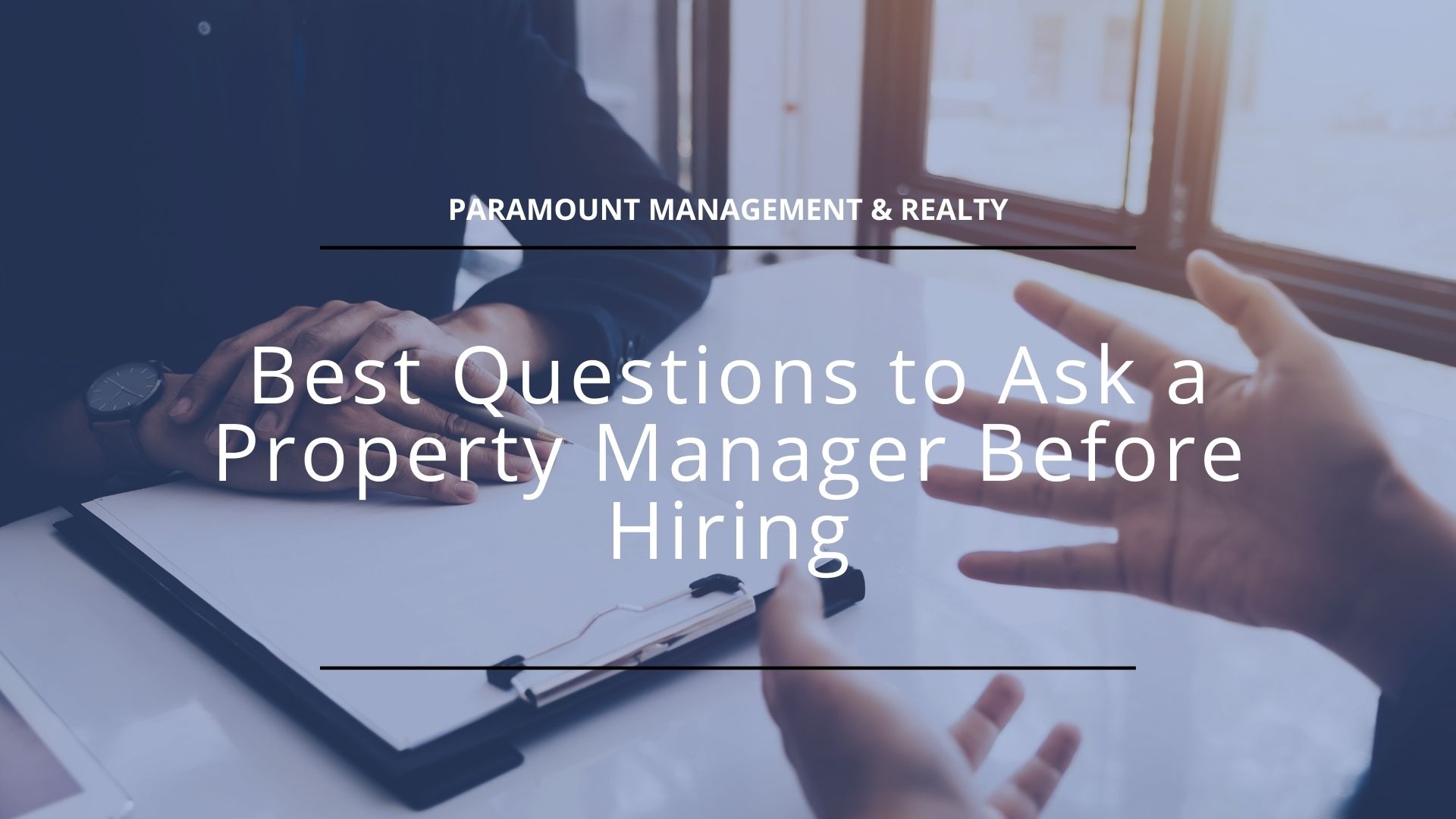 Hiring a property management company has a major impact on your Arizona property. They can take your investment returns to another level. However, you want to make sure that you hire a good fit for you!
With extensive industry experience, Paramount Management & Realty has compiled a few questions that should serve to help you in choosing the best service provider in the industry.
Is Your Company Insured? What About Your Staff?
An insurance cover is essential from any property management company seeking to offer its services to you. There's always the possibility of something happening in one form or another when renting units. Insurance protects the landlord from possible financial or legal pitfalls.
As the property manager, it will be their responsibility to implement or oversee daily tasks on the property, from inspections to maintenance to the cleaning of the common areas. A reputable property management company should have a cover for its staff.
If I Decide to Pull Out Of the Contract, What Will Happen?
You should know the ramifications of putting your signature on any contract. Make sure that you have read through the contract thoroughly, understand all the elements within it, and are comfortable with the set terms.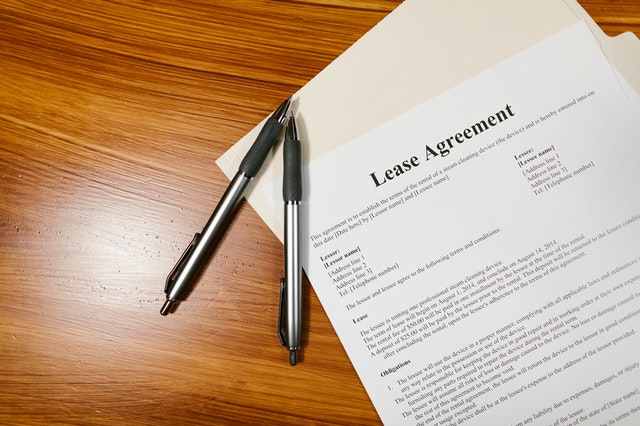 There's a possibility that the services offered might not meet your requirements or that of your tenants, depending on your needs. The contract should offer you a way out, with little or no extra cost.
How Do You Set the Rental Prices for Rental Properties?
As a property owner and landlord, rent is arguably the most important element to be considered. It determines the viability and longevity of your investment in real estate. If set too low, your real estate investment will not be able to sustain itself and, if too high, you can expect a higher than normal turnover rate.
This question tests the expertise of a property manager in determining the appropriate rental amount for the property. They should be able to describe the factors considered and the methodology used.
What Is Your Rental Collection Process?
For you to meet your investment goals, you will need the prompt and full collection of rent. Any inconveniences are bound to delay your income and frustrate you.
In this day and age of technology, we would recommend you choose a company that incorporates digital payment solutions. Traditional methods don't offer much in terms of convenience and also increase the risk. Luckily, Paramount Management & Realty offers the most up-to-date rent collection methods!
A property manager should also be able to describe how they deal with late rental payments and rent defaulters. Those who have experience in the property will agree that this is a recurrent issue in property leasing. All late rental payments should be handled in a professional and strict manner.
How Does Your Pricing Work?
In our experience in Phoenix property, most property management companies either offer a flat fee or a percentage of the gross rental amount.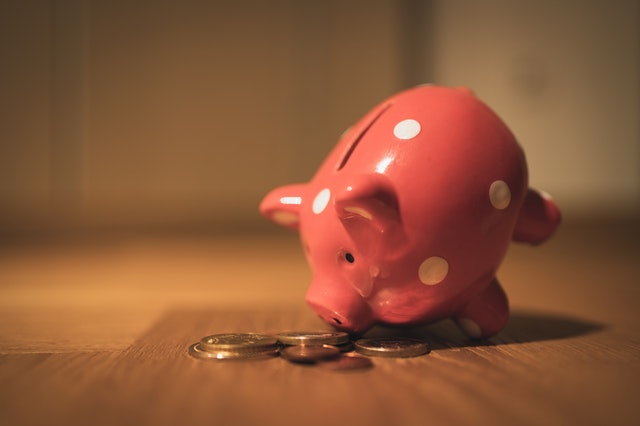 You might be required to perform your own research into the advantages and disadvantages of each option. This information will put you in the driver's seat, allowing you to choose the best pricing option that meets your needs.
Are There Any Miscellaneous Costs?
While you might be charged a flat fee for property management services, you might find yourself paying extra thanks to added services. These might be in the form of maintenance, tenant placement, vacant units, and evictions.
There should be no hidden costs in a quote offered to a client. Paramount Management & Realty values transparency in all our business operations!
What Happens If You Fail to Collect Rent? Will I Still Incur the Property Management Fee?
You should be cautious of companies that want to charge you when they have been unsuccessful in collecting rent from your rental property. This can be one of the disadvantages of having a flat fee payment option.
Ensure that the contract you have with your property management option covers such scenarios. As a rule of thumb, you should only incur a cost if rent is collected fully.
What Are Your Lease Renewal Rates?
It's the dream of every landlord to have a fully-occupied property all year long. A property management company that can guarantee this shows its competency and expertise in the management of rental properties.
Ask the company to offer your concrete data that shows their lease renewal rates vs. turnover rates over the years. You should be able to come to a personal conclusion on the matter.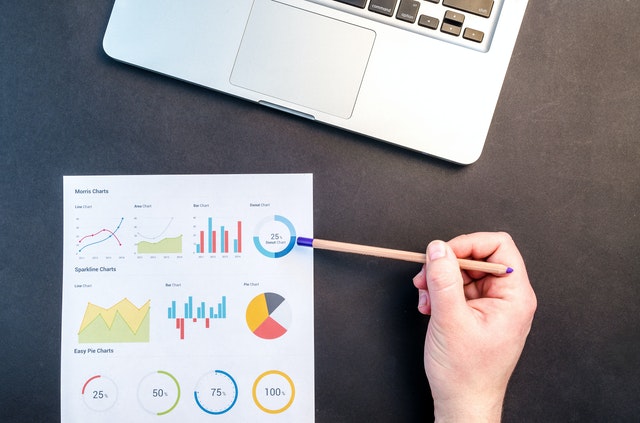 It will also do you well to get unbiased reviews on the company. They will give you an idea of how the company operates. Online reviews can reveal much about the competency of the company.
What Is Your Property Marketing Process?
How are potential tenants to know of the vacancy in your Phoenix, Arizona property if the information doesn't reach them? The ideal marketing process should be efficient, relevant, and reach the intended demographic market.
A property management company should not be afraid of incorporating new and digital solutions. Paramount Management & Realty prides itself on this!
How Comprehensive Is Your Tenant Screening?
A comprehensive tenant screening solution serves as a shield for landlords, protecting them from problematic tenants. To enjoy the full benefits of property leasing, you need a high-quality tenant who pays their rent on time and complies with the terms of the lease agreement.
Part of the answer should include the property manager's knowledge and compliance with Fair Housing Laws. This statute touches on the possible discrimination of tenants.
At Paramount Management & Realty, we implement a thorough tenant screening solution that involves income history, employment, rental history, criminal backgrounds, and social security verification.
Bottom Line
Are you looking for a reputable property management company in Phoenix? You can maximize the potential of your investment in real estate by trusting the leading service provider in the region, Paramount Management & Realty!
Serving Glendale, Mesa, Surprise, Chandler, Avondale and the surrounding Phoenix suburbs, we are a full-service property management company known for customized solutions. Our mission as the premium service provider is to relieve the management burden on our client's shoulders. Give us a call today and get a quote for our management solutions!