To appeal to as many renters as possible, landlords typically paint their rentals using neutral colors. Examples of neutral colors include white, gray and black. These are sometimes called "earth tones."
That said, some tenants usually find neutral colors off-putting. They may want to paint their preferred colors to help personalize their space. But should you or should you not allow tenants to paint your rental property?
Well, that's the million-dollar question this article seeks to answer!
Rights of a Landlord
First and foremost, as a landlord, you have a right to allow or not allow tenants to paint their rented premises. Some exceptions, however, exist:
In New York, landlords are compelled by law to repaint their rentals once every 3 years.

Was your rental unit painted with lead-based paint prior to 1978? If so, you may need to repaint it. Lead paint is a health hazard, and most states even require landlords to disclose whether or not their rentals contain lead-based paint prior to the tenant signing the lease.

You may also need to repaint your property if serious paint damage impacts the property's habitability.
Merits & Demerits of Allowing Your Tenants to Paint their Rented Premises
Merits
1. Your tenants may be able to personalize their space.
Allowing your tenants to personalize their space to their liking can help make them happy and comfortable. Happy tenants mean a happy you, as this may equate to a lower tenant turnover rate.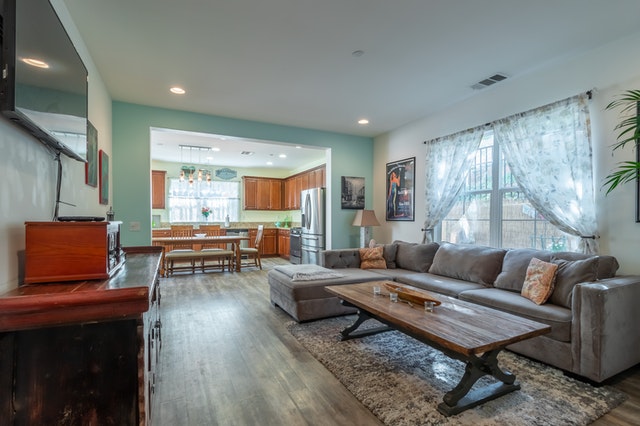 2. Can be a good way to incentivize tenants.
A vacant rental is every landlord's worst nightmare. As such, if you already have a good one, it only makes sense to do everything possible to retain them. So, in case the tenant requests to repaint the property, it would make more business sense to allow them to paint than to remain with a vacant unit.
3. You may be able to fill your vacancies fast.
Only a handful of landlords allow their tenants to paint their rented premises. So, by allowing it, you'll be standing out from the rest of the competition. As a result, you may have an easy time filling your vacancies.
4. You may be able to hike the rent amount.
As already mentioned, allowing tenants to paint their favorite colors can help your property stand out from the competition. This can provide an opportunity for you to raise the rent amount to match the high demand.
Demerits
1. Disputes may ensue.
There's the chance the tenant may paint the property in a bright, vivid color that you may not approve of.
Furthermore, if the painting isn't done by a professional, cabinets, carpets and hardwood may end up getting damaged. This would make the property less appealing to future prospective tenants.
2. It may bring up additional work for you.
When the tenant finally vacates the unit, you may need to repaint it back to its original color. This would mean additional work and costs you wouldn't otherwise have if you didn't allow them to repaint it.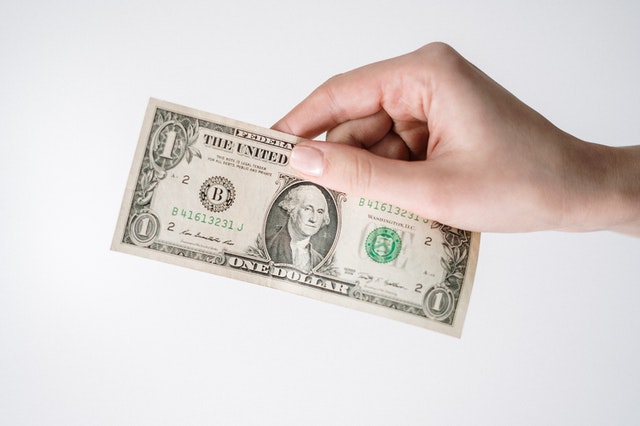 3. The paint job may turn out to be sloppy.
Although it may seem easy, painting is best left to professionals. If you don't instruct the tenant to use professional services, they may end up doing it themselves or hiring cheap services.
How to Mitigate the Risks
There are still certain measures you can put in place to minimize the risks of allowing tenants to paint your property. You can:
1. Come up with policies.
Similar to a pet policy, a paint policy can help you set clear boundaries while keeping your tenant happy. Make the policy clear and ensure to list each and every expectation you may have.
In the policy, make sure to state things such as:
Any associated fees. Require the tenant to foot the entire bill of painting and repainting the unit. The last thing you want is having to foot the bill of repainting the unit once they move out.

Allowed colors. You can list the various color options available to them. You can even go further with this and designate the type of paint, brand, and ideal primer brand you prefer. Popular companies like Sherwin Williams and Benjamin Moore have a list of their most popular paint colors. These colors tend to be neutral and appealing to the masses, particularly to landlords who wish to have a simple color scheme.

What they can paint. Don't leave it to guesswork or the tenant may slap a coat of paint even on furnishings.
2. Require the paint job to be done by a professional.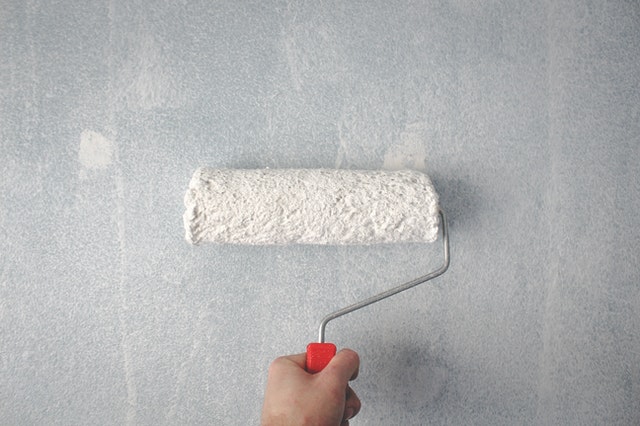 To save on costs – which your tenant may want to do – they may choose to do it themselves or hire someone cheap. As we have covered, besides the results being less appealing, other damages can ensue as well. For example, there may be paint splatters on electrical outlets, woodwork, or trim.
3. Require a paint deposit.
To mitigate against the risks of allowing a tenant to repaint their units, require them to pay a paint deposit. However, be sure to check with the local laws first.
If any damages ensue, you can deduct part or all of the paint deposit to cover damage costs. If your tenant, on the other hand, does a great job, then you may even consider rewarding them with a full refund of their deposit.
4. Define the costs in the lease agreement.
Make sure you have a paint clause in your lease. If you decide to work with professionals, ensure the tenant knows this as well as what the cost will be.
Other Options
If you feel it's too risky to permit your tenant to paint, there are a couple of options you can also consider. You can, for instance, allow them to:
Add a unique home décor.

Use removable wallpaper.

Make a temporary change to the cabinet hardware.
Bottom Line
The decision to allow tenants to paint or not to paint is solely yours to make. Hopefully, you'll find making that decision easy with the aforementioned tips!