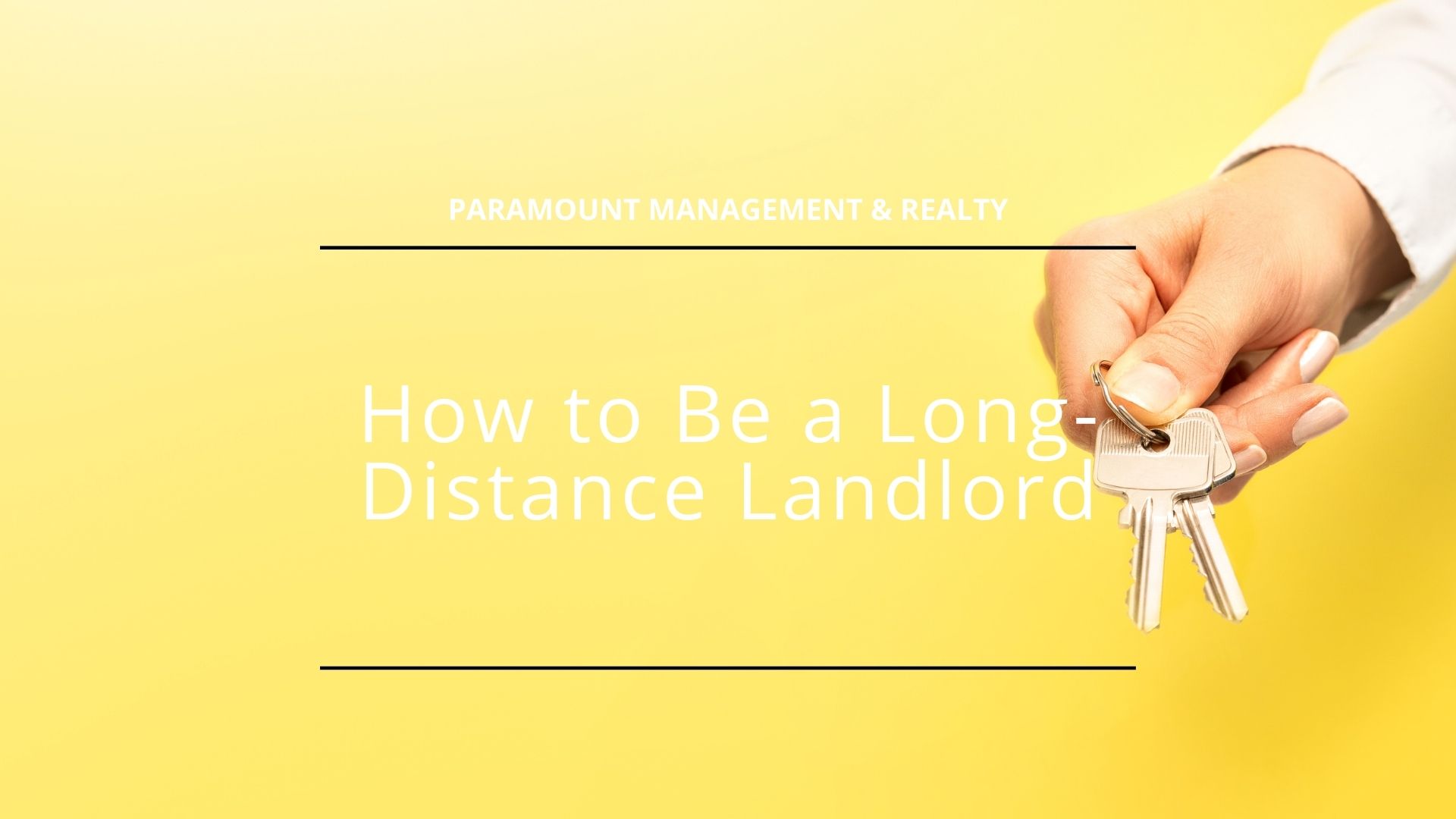 Many investors like you, find themselves as long-distance landlords. Maybe you've relocated and decided to earn some extra bucks by renting your former home instead of selling it. Or you might be a retiree living on the coast but needing some extra money every month.
Whatever their reason may be, there are still challenges that come with managing property remotely.
The good news is most issues can easily get easily resolved by taking some simple precautions. The important factors for remote landlords to focus on are basic property management skills and a good understanding of their tenants.
We at Paramount Management & Realty have put together several tips that you can apply to be a successful landlord from a long distance.
Find Trustworthy Tenants
Every landlord needs trustworthy, loyal and dependable tenants. But this is especially true if you are a landlord who works over long distances.
When it comes to filling vacancies, ensure sure your tenant screening procedures are up to par. This entails performing rigorous credit, income, and background checks, as well as acquiring a detailed rental history.
While this extended vetting is often more costly and time-consuming, you'll rest easy knowing your property is in good hands.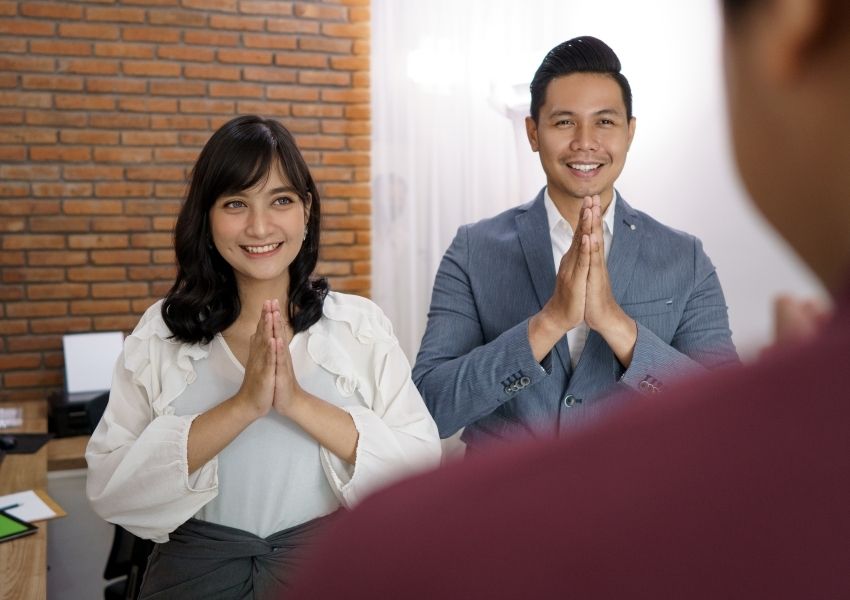 Maintain Open Communication
It's in your long-term interest to discover any issues your property develops as early as possible. So, your relationship with your tenants should be such that they can call you whenever they notice a leak, defective shingles, or something more serious.
To this end, you need to ensure your renter's contact information is current and that you keep working on your communication skills. So whenever an issue arises, persuade your tenants that you are their first line of communication. It would be best if you also checked in with your renters on a monthly basis.
Visit the Property
Did you know that any out-of-state investment properties are totally tax-deductible under US tax law?
While this may not apply to everyone, it's a good idea to see if you qualify. That implies you can deduct the costs of airline tickets, hotel accommodations, mileage, and food from your rental income.
Long-distance landlords should leverage the power of these tax incentives by touring their properties a minimum of once every year. These visits can be used as a guarantee that your property is kept in pristine condition and that the tenants are happy with their renting journey. Additionally, by visiting the property you can ensure it meets all safety standards.
Watch Your Competitors
It's common to feel detached from what's going on in a certain place when you no longer stay there. But as a long-distance landlord that disconnecting from your property's area could be a mistake. So, you should keep connected to the neighborhood you rent to.
The housing market changes because of a variety of factors such as government policies, corporate environments, and changes in the population. As a result, areas develop or deteriorate, and rental pricing rates change.
So, consuming local property news and monitoring the property market is crucial, if not mandatory, for long-distance landlords.
Network with Local Vendors
Long-distance landlords must also have a set of local services available to them, that they can contact quickly and easily. Whenever unavoidable repair requests arrive, local landlords can easily manage the situation individually or delegate the task to someone they know.
But those who live outside of their property's area may be forced to browse the local yellow pages to find someone who can help if they don't have local solutions in place. This can cause problems for your
Connect with local professionals in your area. They could be the resources you need for a well-maintained rental property.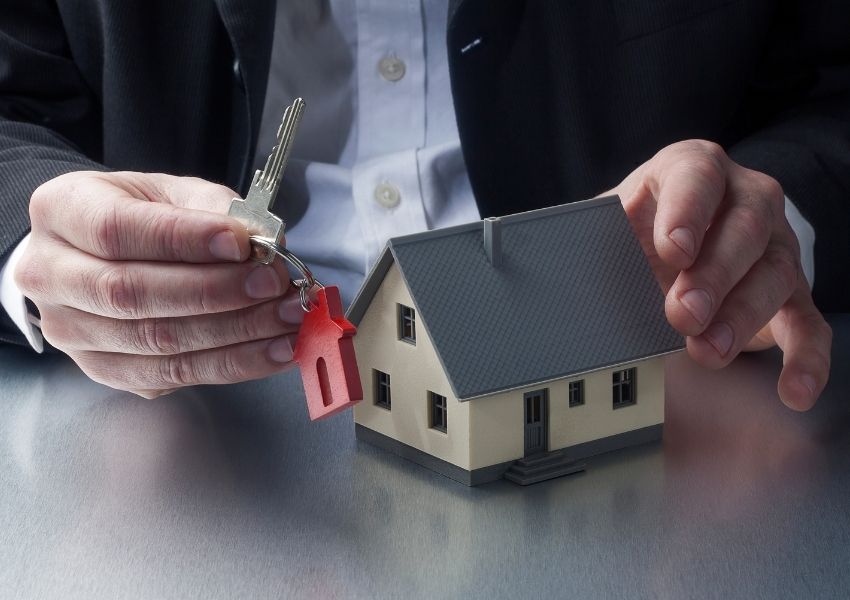 Hire a Property Manager
Hiring a local property manager is the best course of action for long-distance landlords. Out-of-state property owners shouldn't have to worry about the day-to-day responsibilities associated with being a landlord because a great management firm can take care of them for you.
Property managers also serve as points of contact for renters who have issues or require repairs. To undertake repair and maintenance works, this personnel usually collaborate with a web of merchants. This is essential when the proprietor is out of state, as local property managers can act as their eyes and ears.
Bottom Line
If you own a rental property in Phoenix and are a remote landlord, Paramount Management and Realty can be your preferred local property management companion.
Our clientele will attest to the fact that our property management services go above and beyond to fulfill their demands and keep their property running smoothly. If you'd like to learn more, please email PMR or fill out the form on our website's contact page.