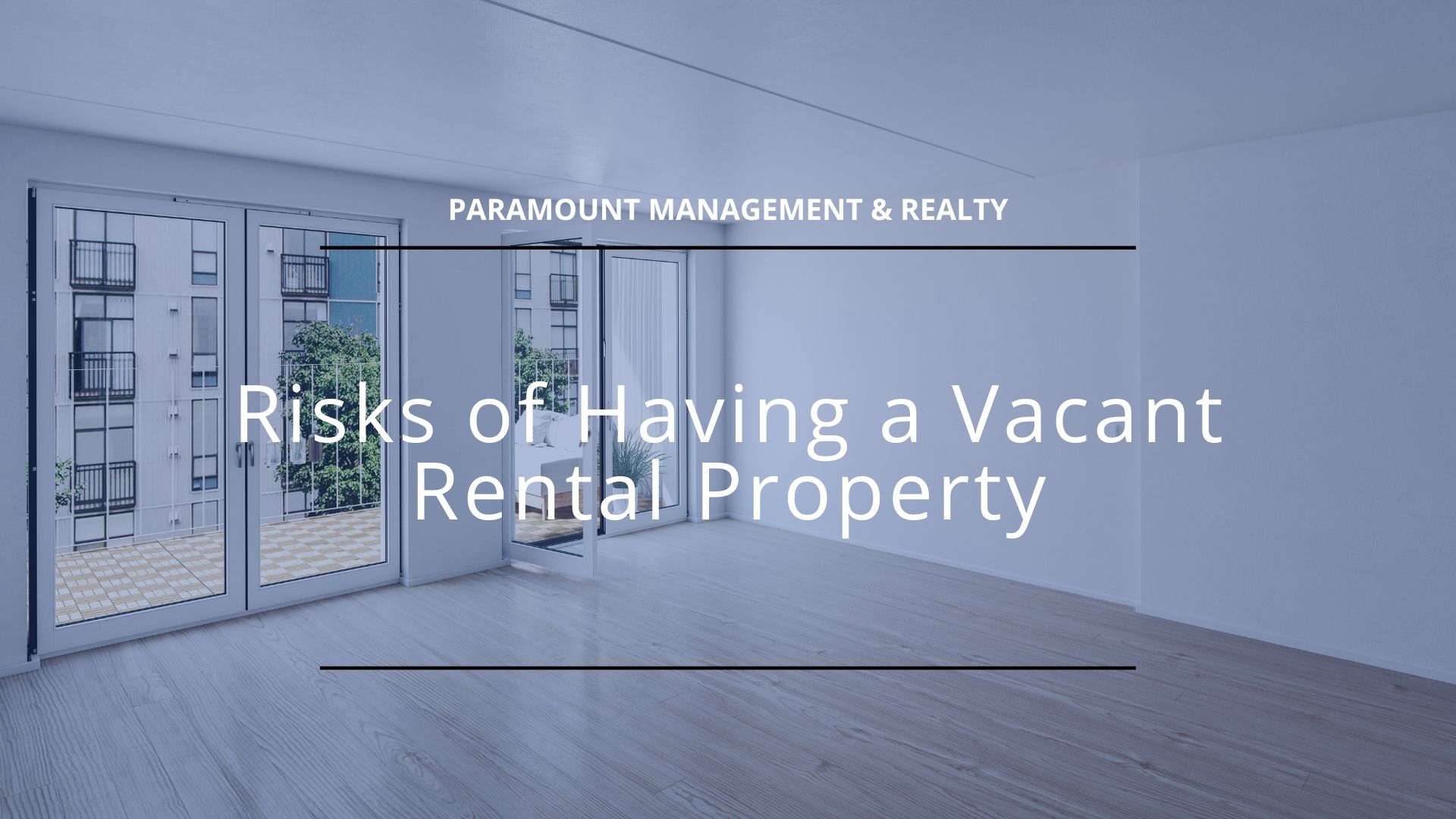 Having a vacant rental is the fear of every landlord, especially if you live far from the property. It signifies several things, including a loss of rental income, an increase in utility costs, and a deviation from set investment goals and objectives. While we have mentioned a few financial risks, there are other potential risks that a vacant rental property is prone to such as damage or crime.
To advise Phoenix rental property owners on the risks, the team from Paramount Management & Realty has put together this article! We will also inform you of a few tips that you can implement to keep your investment in rental property safe.
Vandalism and Theft
Since you lack an occupant in your rental space, the property is susceptible to vandals and thieves. This issue is more common in single-family residences than in multi-rental properties.
Thieves will often prioritize furnished spaces where valuables such as art, furniture, and electronic appliances are an easy steal for them.
However, even for unfurnished properties, you are not completely out of the woods. From our experience, looters may also target appliances, copper wires, aluminum piping in the walls, and air conditioning units.
Vandals, on the other hand, aim to simply damage your property. They may paint murals and graffiti on the exterior walls if they don't get access to the interior of your property.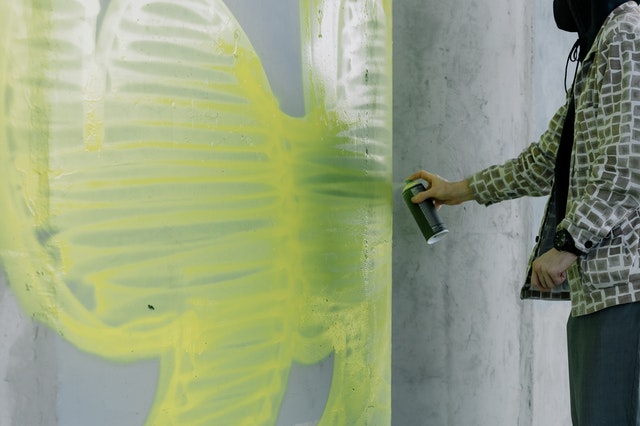 As a preventative measure, consider the installation of a security system. This allows you to remotely monitor the goings-on of your property. Motion sensors can work wonders for your property. Most of these vandals and thieves scare off easily and a motion sensor is ideal in such a scenario.
Water Damage
In terms of repair costs, few problems can match the damage that water can do to your rental property. It is often caused by broken pipes and leaking water. Since the property is vacant, the leaks are almost impossible to detect. In the short run, you will be paying for an extra utility cost. In the long run, you are looking at possible flooding and severe property damage.
Water can enter every nook and cranny, from the roof to the floors. In a few weeks, you can expect mold to start growing as a result of the excess moisture.
Guarantee the workmanships and reputability of the contractors who come to offer their services. They should be able to spot such issues beforehand and deal with them. On your end, frequent and thorough inspections should avoid a scenario where the property could be damaged.
Squatters
Squatters occupy your space without your consent and without paying rent. Unsurprisingly, squatters can be a real pain for a property investor. Not only do they increase the property costs and risk damaging it, but in cases where they have occupied the space for long enough, they can gain property rights that supersede yours.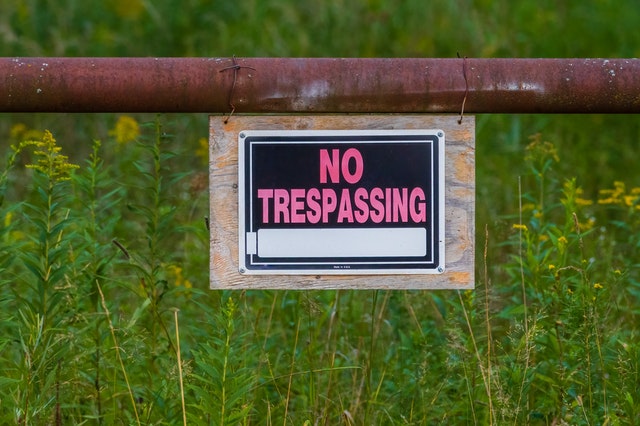 Installation of a security and alarm system is our top recommendation for any property owner. If you are going on vacation or a long business trip, speak with your neighbor and ask them to make frequent checks. Hire a home watch service company if the two above suggestions are not viable. Keeping your property safe is always a priority.
Fires
This should not come as a surprise. Left unattended for months, a vacant rental property is more susceptible to fires. This could be due to an unmaintained heating system. In addition, garbage (especially combustibles) left by squatters and vandals may ignite suddenly.
Frequent inspection of the property is highly recommended. In addition, always ensure that your electronic appliances, especially the water heater, HVAC, and oven, are maintained on a regular basis.
Increased Insurance Costs
You will agree with us that the longer your property stays without a renter, the higher the risk associated with the property. And there is no party that understands risk better than insurance companies.
Property owners may be charged with higher premiums in the next year due to a vacant property. Insurance companies may have included such a clause in the insurance policy.
Hiring a property management company is the best solution by reducing vacancy rates and guaranteeing that you remain in good hands with your insurance provider.
How to Handle Vacant Properties
From the information in this article, you can now acknowledge the plethora of risks that you must protect your vacant unit from. One of the best solutions is hiring a property management company. You can rest easy knowing your property has minimized risk in regards to fires, mold, water damage, vandalism, and squatters.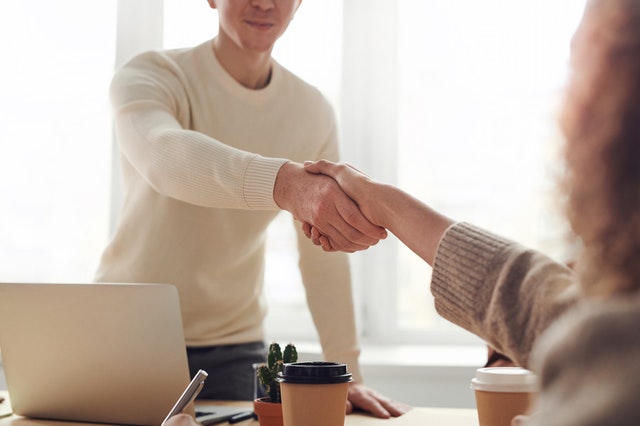 If you are considering the option, call the premier service providers at Paramount Management & Realty! Our solution is simple yet works wonders: we guarantee 100% occupancy all year long. With an occupied rental, you'll reduce all possible risks.
Our team works hard to provide your tenants with exceptional property management services. You can rely on us for a well-maintained property, prompt response to tenant requests, and full collection of rent and other payments.
Bottom Line
A vacant property can cause sleepless nights. You may have to frequently check-up with your neighbors or watch for possible vandals and thieves via the security system. What you need is a professional property company that can help fill up the vacancy and produce a profit. You need a property partner who uses tried and tested marketing solutions to ensure your property always has a tenant.
Paramount Management & Realty is a full-service property management company known for its customized and comprehensive property solutions. Whether you own a multi-rental property or a single-family home, we are the property specialists you can rely on! Our experienced team will take away the stress of vacant property and ensure your rental is occupied all year long.